Business Division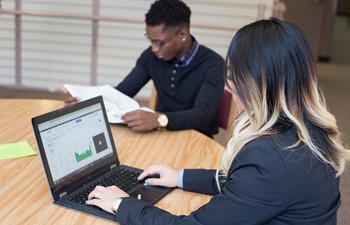 Knowledge is power. A business education is crucial to successfully navigate your career and excel in business.
The Business degrees and certificates at Anoka-Ramsey Community College are designed for college transfer students, career-oriented students, and working adults who are looking for advancement or a career change.
The organizational skills you acquire will help you meet the challenges of the global marketplace. In addition, these skills will increase your knowledge of diversity and inclusion, sustainability, and the economic and social issues within the business environment.
Business Division faculty have real-world experience combined with years of academic teaching. Business Division faculty are dynamic guides to the business world, offering firsthand insights into the real-world practices of a variety of companies and organizations.
Course Descriptions
Division Directory
Admissions | 763-433-1300
Dean Scott Stankey | 763-433-1396
Meet Jon Gallop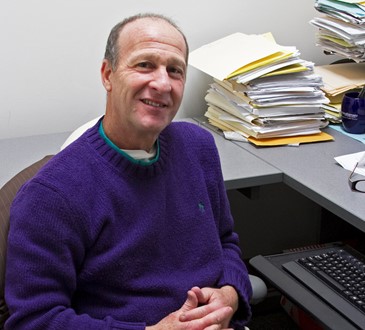 Meet Jon Gallop
Instructor of Business
Meet Amanda Romeo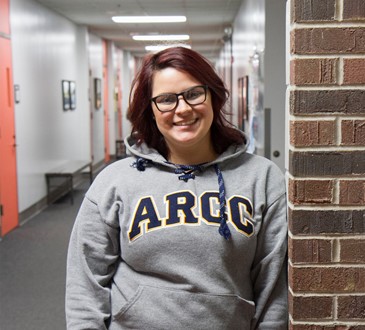 Meet Amanda Romeo
Business program
Degrees & Certificates We Offer
The Business Division offers eight two-year degrees and ten certificates. The division also works in partnership with St. Cloud State University for students to earn a SCSU Bachelor of Science (BS) degree in General Business.
The Business Division's mission directly relates to Anoka-Ramsey Community College's mission of providing excellence in teaching and learning by providing quality education that prepares students to be successful and compete in a diverse global business environment.

Critical Thinking: Apply critical thinking skills in the identification, analysis, and resolution of problems in the global business environment.
Interpersonal and Written Communication: Exhibit interpersonal skills and professional attitudes while expressing ideas, information, and proposals in writing with stakeholders.
Technology: Demonstrate the ability to utilize current business software programs and information technologies in the creation and distribution of company communications and the creation, analysis, and retrieval of data.
Finance: Apply knowledge of financial concepts used in personal and business environments that leads to appropriate financial decisions.
Ethics: Identify and utilize decision making that is ethical and socially responsible in the workplace.

The Accreditation Council for Business Schools and Programs (ACBSP) www.acbsp.org Associate Degree Board of Commissioners has awarded Anoka-Ramsey Community College located in Coon Rapids, MN, www.anokaramsey.edu, accreditation of its business programs. 

ACBSP ignites a standard excellence for business education accreditation through student involvement and achievement, innovative curriculum development and research-based teaching methods, as well as setting accreditation standards based on the Baldrige Education Criteria for Performance Excellence.  

The Anoka-Ramsey Business Division Advisory Board meets twice a year.

Advisory board members provide guidance, knowledge, skills and feedback, typically as it pertains to the business arena. Members provide a critical link in partnering with other board members and the administration in research and community collaborations.

Advisory board members play a vital role in providing key information and developments in their respective fields. In this way, they assist in identifying and implementing best practice standards for new and existing programs. In addition to making recommendations and providing advice and support, advisory board members make sure that programs are current and relevant to business, industry, labor and professional development practices. Advisory board members help to assess the labor market and the demand for certain programs. They may also be involved with other areas of programming, such as marketing, promotion, fundraising and assisting with job placement for program graduates. Our advisory board members are active and involved in their duties and are valuable assets as program ambassadors and advocates.

Also see: AnokaRamsey.edu/about-us/policies-disclosures/policies-procedures/policy-8b1-local-advisory-committees/

Inquiries, please contact;

John Mago, Department Chair: John.Mago@anokaramsey.edu

Scott Stankey, Business Division Dean: Scott.Stankey@anokaramsey.edu

Josh Swisher, Program Advisory Board, Board Chair: Josh@northfaceconstruction.com
More About The Division
Thank you for exploring the Business Division at Anoka-Ramsey Community College. The Business Division provides foundational courses for many business certificates and degrees.  Courses are offered in fully online, hybrid, and/or traditional residential course formats on any of our aligned campuses. Several articulation agreements are in place that enable students to transfer Anoka-Ramsey credits to affiliated colleges and universities.
Our fully-credentialed business faculty use a student-centric learning approach to promote student academic success and degree completion. The faculty share a wealth of knowledge from their real-world business experiences with their students. Students learn the most current business principles and practices and how they transfer to the business world. Upon graduation, students will possess the business insights and knowledge to successfully enter the workforce and make proactive career choices. 
The Accounting Department provides a strong accounting foundation to prepare students for entry level accounting employment and for entry into a baccalaureate business degree program. Accounting coursework offerings include financial accounting, managerial accounting, Excel, income tax, payroll, and computerized accounting. Use of computer software is threaded through the accounting curriculum.
The Business Office Department provides students the foundation for using office and technology skills to be successful in the ever-changing workplace. Along with the study of office principles and systems, students learn to use technology, such as Microsoft Office applications and the Internet, to develop, manage, and deliver information inside and outside of the traditional business office.
The General Business Department provides students a valuable introduction to the business environment by focusing on current needs of the business community. These areas include topics such as management techniques, marketing skills, sales, entrepreneurship, communication processes, and social media use.
The Human Resources Department provides students the foundation of an application-oriented, skills focused, education that will prepare them for entry-level positions or promotion in human resource management. Students will develop HR acumen through a degree program that provides both a strong business core and a general education curriculum designed to support student academic and career success.
Anoka-Ramsey means Business!
Learn more about the Business Division and Anoka-Ramsey Community College
Prospective students:
Click Admissions to contact the Admissions office.
Current students:
Meet Our Students and Alumni
Student Carousel
Carousel Navigation
Carousel Slides
Meet Amy Anderson

Amy Anderson

Business

AS Marketing & Management

"In the Business program I learned so much more than just the skills that employers are looking for. I learned the ability to exceed employers' expectations as well as your own!"

Meet Porscha Sullivan

Porscha Sullivan

Business, Management & Administration

AS Business

"I chose Anoka-Ramsey because of the opportunities and the atmosphere. Whenever in doubt, don't hesitate to ask, because they care for your success as much as you do. You learn so much and the things learned and experienced can be taken with you, and added to your portfolio."

Meet Cassandra Bauer

Cassandra Bauer

MnTC

AA & Business

"Anyone of any age wanting to go to college to pursue a degree or general education can come to Anoka-Ramsey and expect a great education and a great time.

When you apply for a scholarship, you will likely get one. I received two scholarships my freshman year: The Otto Bremer Scholarship for $1,500 and the Presidential Scholarship for $3,000."
Carousel Pagination