English Department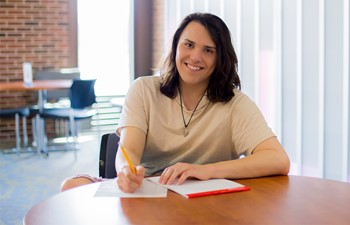 Good reading and writing skills are valuable to everyone, whether you plan a business career or are studying nursing. The English Department teaches students to think critically, understand the materials they read and express their ideas in writing.
Meet Catherine Bean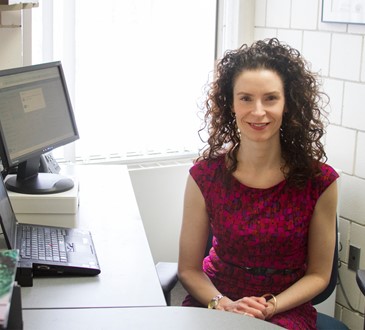 Meet Catherine Bean
Instructor of English
Meet Catherine Bean
Instructor of English
Master of Arts (MA) in English - Film and Contemporary American Literature Studies, University of Florida; Bachelor of Arts (BA) in English - Film and Contemporary American Literature Studies, University of Florida
Meet Angerise Carter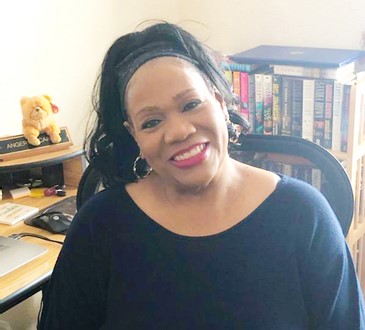 Meet Angerise Carter
Creative Writing program
Meet Angerise Carter
Creative Writing program
Degrees & Certificates We Offer
Courses offered range from freshman composition classes to historical literature and creative writing classes.

The department offers three degrees that can be earned entirely online:

More About The Department
Students can explore their literary interests and develop their writing talents outside the classroom, too. The English Department presents students with a variety of engaging literary opportunities. On our Cambridge Campus, students can hear meet well-known writers through the citywide Minnesota Authors Reading Series. On the Coon Rapids Campus, the Two Rivers Reading Series allows students to study a book then interact with the published author. Both campuses host student and faculty readings and have active creative writing clubs that publish the student literary magazines.
Faculty Achievements and News
The English Department swept PTK's 2020 Golden Chalk teaching awards. Professor Jasmin Ziegler received the Silver Chalk award, and Chris McCarthy received the Golden Chalk award.
Madelynne Rootes, a writing tutor and an AFA in Creative Writing student at Anoka-Ramsey Community College, was accepted into the summer 2020 Northwoods Writer's Conference at Bemidji State University. She will study with fiction writer Scott Russell Sanders.
Professors Paige Riehl, Tracy Youngblom, and Kathryn Kysar all had poems published in the anthology Rocked by the Waters: Poems of Motherhood edited by Athena Kildegaard and Margaret Hasse.
Professor Kathryn Kysar was awarded a writing residency at Tofte Lake Center in Ely, Minnesota, which she will be taking in summer 2021.
For the first time ever, both the Cambridge campus Spirit River Review and the Coon Rapids campus Rapids Review are available for viewing online.  
Spirit River Review
Rapids Review
Meet Our Students and Alumni
Student Carousel
Carousel Navigation
Carousel Slides
Meet Joshua Chase

Joshua Chase

Arts & Communication

Creative Writing

"The teachers are, hands down, the best part of Anoka-Ramsey. I've always read a lot, but while at Anoka-Ramsey, I had teachers who gave me entirely new perspectives on the writers and works I was already interested in. I always knew I liked certain authors, but couldn't really put my finger on why. After my time at Anoka-Ramsey, I had a much better understanding.

I spent a lot of time in the advising office. Having transferred many of my credits from a community college in Nevada, I wasn't really sure how to proceed in a new state with different graduation requirements."

Meet Jamie Haddox

Jamie Haddox

Arts & Communication

AA Creative Writing Emphasis

"Having taken creative writing classes at Anoka- Ramsey, I can honestly say that talent alone isn't enough, no matter how talented. There's so much I didn't know. I've also learned that part of writing is having a network. You'll never meet half the people you should without going to school."

Meet Javier Abrica

Javier Abrica

MnTC

Associate in Arts

"When I walked through the doors here, I knew this was the place to get started. I've enjoyed it here ever since. Being Hispanic I appreciate the diversity at Anoka-Ramsey. I have met people from all over the world. It's fun to have them share their cultures with me, and to see they have the same interests as I do."
Carousel Pagination