Profile - Vinny Morocco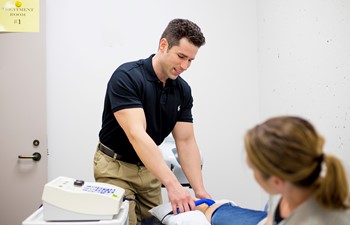 Student Profile
Meet Vinny Morocco
PTA program
Question and Answer
Question

Are you currently employed while attending Anoka-Ramsey?

Answer

Right now I am a personal trainer at Lifetime Fitness, and a science tutor at Anoka-Ramsey.

Question

What has been a highlight during your time in college so far?

Answer

Acceptance into the Physical Therapist Assistant program, because I know the selection process is very scrupulous. It's always nice when hard work pays off.

Question

What was one challenge you overcame while you were attending Anoka-Ramsey?

Answer

Getting back into the swing of things. It had been a couple years since I attended college, but I knocked the rust of pretty quickly.

Question

Name one thing you want people to know about the Physical Therapist Assistant program at Anoka-Ramsey.

Answer

It's very selective, so after all the hard work, it's that much sweeter. You know that you earned your seat and that you belong there.
Fun Facts
Fast Fact #1

Vinny's hobbies include working out and helping others to achieve their fitness goals.

Fast Fact #2

Vinny plans to pursue his doctorate in Physical Therapy.
Meet Our Students and Alumni
Student Carousel
Carousel Navigation
Carousel Slides
Meet Jared Waln

Jared Waln

Arts & Communication

Music

"The whole music department at Anoka Ramsey is amazing! All the instructors are very helpful. Not only are they wonderful educators, but they have also been great mentors for me. They have pushed me, and helped me reach my potential further than I've expected."

Meet Tacita Gonzalez

Tacita Gonzalez

MnTC

Generals & Transfer

"An education is one of the best choices a person can make. For me, my education has benefited me financially, academically and socially."

Meet Cassandra Bauer

Cassandra Bauer

MnTC

AA & Business

"Anyone of any age wanting to go to college to pursue a degree or general education can come to Anoka-Ramsey and expect a great education and a great time.

When you apply for a scholarship, you will likely get one. I received two scholarships my freshman year: The Otto Bremer Scholarship for $1,500 and the Presidential Scholarship for $3,000."
Carousel Pagination