Physical Therapist Assistant Department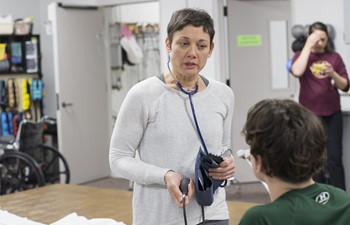 Physical Therapist Assistant Department
The Physical Therapist Assistant (PTA) program is a two-year program that prepares students to work under the supervision of a physical therapist as a PTA in a variety of rehabilitation settings. 
Meet Lisa Lentner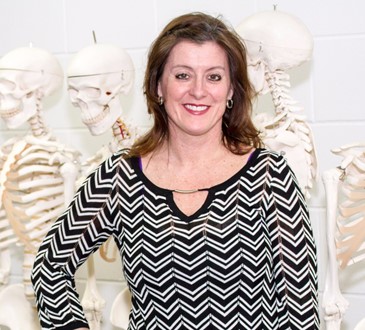 Meet Lisa Lentner
Instructor of PTA
Meet Lisa Lentner
Instructor of PTA
Master of Physical Therapy (MPT), College of St. Scholastica; Bachelor of Science (BS) in Physical Science, College of St. Scholastica
Meet Ekko Blumer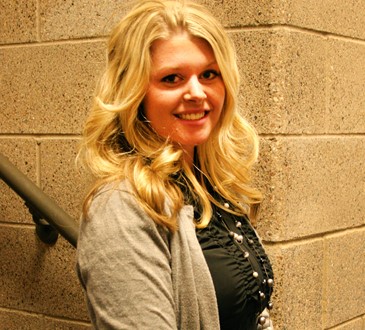 Meet Ekko Blumer
PTA program
Meet Ekko Blumer
PTA program
Degrees & Certificates We Offer
Courses offered range from anatomy, medical terminology and advanced physical therapy techniques. Students also gain hands-on clinical experience at three different healthcare facilities.
The department offers one degree:
The Physical Therapist Assistant program is located in the Visual Arts Building. The lecture and lab rooms all have internet access, projectors and seating for 32 students.

The labs have up-to-date therapy equipment including modalities such as ultrasound, electrical stimulation, combination units, spinal traction, and various heating and cooling agents.

There is also a wide variety of exercise equipment and assistive devices. Students also go to the Health and Wellness Center for specific labs.


The types of setting that a PTA can work in under the supervision of a physical therapist are hospitals, outpatient clinics, skilled nursing facilities, home care therapy, and the school system. Areas of specialty in physical therapy are orthopedics, neurological rehab, pediatrics, geriatrics, pool therapy, manual therapy and sports rehabilitation.

Eighty-six percent of admitted students graduate from the Anoka-Ramsey PTA program (five-year average from 2011-2015).

One hundred percent of 2011, 2012, and 2014 graduates who returned the graduate surveys were working in a physical therapy setting within six months of graduation.

For the class of 2012, 85% of graduates were employed six months after taking the licensing exam based on student reporting through email.

For the class of 2013, 88% are working as PTA's and for 2014 graduates 93% are working as PTA's.

 

Upon successful completion of the PTA program, graduates must pass the National Physical Therapy Licensing Exam (NPTE).

Ultimate pass rate of the NPTE from 2013-2015 is 98.6%, with an average first time mean score of 684.03 (a score of 600 is passing). A total of 82 graduates from those three cohorts have taken the exam. For 2013 the ultimate pass rate was 96%, with all 25 students taking the exam and 24 out of 25 passing the exam. In 2014 the ultimate pass rate is 100%, 27 out of 28 students passed on the first attempt and one student passed on their second attempt.

In 2015, all 30 PTA graduates passed the NPTE on their first attempt, resulting in a 100% first -time pass rate for the Anoka-Ramsey program. 

The Physical Therapist Assistant program at Anoka-Ramsey Community College is accredited by the Commission on Accreditation in Physical Therapy Education (CAPTE).


1111 North Fairfax Street
Alexandria, Virginia 22314
703-706-3245
accreditation@apta.org 
www.capteonline.org
Applications are accepted February 1 - February 28 for the following fall semester start date. All students applying to the PTA program are required to attend a PTA Information Meeting and submit a current certificate of attendance with the PTA application.
Meet Our Students and Alumni
Student Carousel
Carousel Navigation
Carousel Slides
Meet Rumen Hulmequist

Rumen Hulmequist

Allied Health

AS Exercise Science

"I chose Anoka-Ramsey because I knew I wasn't ready academically, mentally and independently for a four-year university, and I knew that Anoka-Ramsey would support me. Anoka-Ramsey has helped me develop in my personal and academic success."

Meet Kayshree Jagannath

Kayshree Jagannath

MnTC

AA Psychology Emphasis

"Anoka-Ramsey has a friendly environment of people and the staff is so friendly. There are a wide variety of program courses to choose from, and its courses are part of the Minnesota Transfer Curriculum (MnTC)."

Meet Robert Walz

Robert Walz

World Language

Spanish

"I attribute my success to outstanding instructors and my acceptance by regular students in my classes. If anything, I became a resource to them and a role model for life-long learning."
Carousel Pagination