Profile - Erin Lovik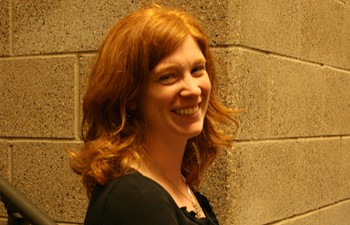 Student Profile
Meet Erin Lovik
PTA program
Question and Answer
Question

What made you decide to attend college after high school?:

Answer

I needed to find full time work to support myself. I didn't want to work two or more jobs at a time anymore.

Question

What advice would you give a prospective student facing financial obstacles to pursuing their education?

Answer

Try every option and keep trying until there is nothing left. There are plenty of programs and options out there, and don't be afraid to take out student loans either.

Question

What is one thing you would want people to know about your educational journey?

Answer

I am a non-traditional student. It took me many years to get here and I am very excited to have finally made it to the end.
Fun Facts
Fast Fact #1

Erin was a dance instructor for 12 years.

Fast Fact #2

Erin's dream job is to be a Physical Therapist Assistant who works with the Minnesota Twins!
Meet Our Students and Alumni
Student Carousel
Carousel Navigation
Carousel Slides
Meet Leetha Phommachack

Leetha Phommachack

Nursing RN

AS Nursing

"Anoka-Ramsey offers many tools for students to become successful in their journey of higher education. I really appreciated the amount of support there is for non-traditional students such as myself."

Meet Andrew Sandahl

Andrew Sandahl

MnTC, Engineering

AS Engineering

"I chose Anoka-Ramsey to fulfill generals and core electives for an electrical engineering degree, to keep overall tuition inexpensive, and to stay close to home. The pre-engineering degree gives beginner engineering students the fundamentals that they need in mathematics, physics, engineering and chemistry. These are crucial to the development they need to build upon when transferring to a university to finish their bachelor's degree."

Meet LaShaunda Newsom

LaShaunda Newsom

Natural Sciences

Biological Science

"Anoka-Ramsey has so many resources and the instructors are very helpful. The majority of my instructors were great but the one that sticks out the most is Jennifer Braido. She's awesome and helpful."
Carousel Pagination