Profile - Erin Lovik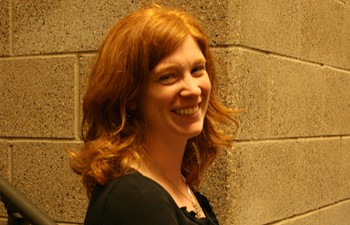 Student Profile
Meet Erin Lovik
PTA program
Question and Answer
Question

What made you decide to attend college after high school?:

Answer

I needed to find full time work to support myself. I didn't want to work two or more jobs at a time anymore.

Question

What advice would you give a prospective student facing financial obstacles to pursuing their education?

Answer

Try every option and keep trying until there is nothing left. There are plenty of programs and options out there, and don't be afraid to take out student loans either.

Question

What is one thing you would want people to know about your educational journey?

Answer

I am a non-traditional student. It took me many years to get here and I am very excited to have finally made it to the end.
Fun Facts
Fast Fact #1

Erin was a dance instructor for 12 years.

Fast Fact #2

Erin's dream job is to be a Physical Therapist Assistant who works with the Minnesota Twins!
Meet Our Students and Alumni
Student Carousel
Carousel Navigation
Carousel Slides
Meet Mikhail Morrison

Mikhail Morrison

Allied Health & Nursing

AS Exercise Science

"The instructors who teach in the Exercise Science program are the best. They make the learning experience fun and simple to understand, and they're always available to help, even if it is not directly related to the program."

Meet Samantha Rosemeir

Samantha Rosemeir

Arts & Communication

AFA Music

"What I appreciate the most about Anoka-Ramsey are the advisors, counselors, instructors and tutors, and especially the math tutors. They care about you as an individual, and are always willing to help."

Meet Tyler Leng

Tyler Leng

Allied Health & Nursing

Pharmacy Technician

"Beyond the great price, the exceptional teaching abilities of the faculty is the best aspect of Anoka-Ramsey, To have these professionals in the respective fields be so engaged is stupendous."
Carousel Pagination