Philosophy & Humanities Department
Philosophy & Humanities Department
Is the examined life more rewarding? Students can discover the answer for themselves as they explore belief systems, logic and ethics as well as celebrated literature, art and music from past and present.
Meet Monica (Mo) Janzen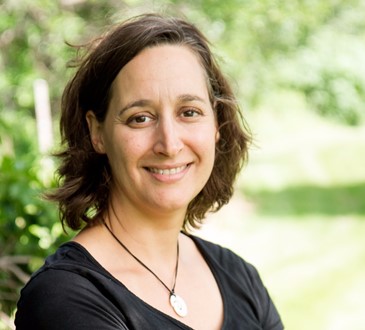 Meet Monica (Mo) Janzen
Instructor of Philosophy
Meet Monica (Mo) Janzen
Instructor of Philosophy
Doctor of Philosophy (PhD) in Philosophy, University of Minnesota; Masters of Arts (MA) in Philosophy, University of Minnesota; Bachelor of Arts (BA) in Philosophy, College of St. Catherine
Courses We Offer
The Philosophy and Humanities Department does not offer a degree.
The department offers courses in two disciplines: Philosophy and the Humanities.
Courses include a Comparative Religions course, which explores the idea of the sacred according to different faith traditions. Humanities courses explore celebrated cultural expressions from a variety of cultures, past to present.
Philosophy and Humanities courses at Anoka-Ramsey satisfy certain Minnesota Transfer Curriculum (MnTC) requirements.
More About The Department
Philosophy and Humanities are related fields of inquiry into the human mind and the human condition. Philosophy involves the art of wondering while Humanities involves the art of being. 
Philosophical questions include the nature of reality, knowledge, values and ethics. The study of philosophy introduces students to a long tradition of arguments in response to one another, with each argument meant to improve upon the last, thus opening the student to new and profound insights. various forms of expression.     
Meet Our Students and Alumni
Student Carousel
Carousel Navigation
Carousel Slides
Meet Jamie Haddox

Jamie Haddox

Arts & Communication

Creative Writing

"Having taken creative writing classes at Anoka- Ramsey, I can honestly say that talent alone isn't enough, no matter how talented. There's so much I didn't know. I've also learned that part of writing is having a network. You'll never meet half the people you should without going to school."

Meet Mikhail Morrison

Mikhail Morrison

Allied Health & Nursing

AS Exercise Science

"The instructors who teach in the Exercise Science program are the best. They make the learning experience fun and simple to understand, and they're always available to help, even if it is not directly related to the program."

Meet Hans Boyum

Hans Boyum

MnTC

Associate in Arts

"I think that Anoka Ramsey is a great college for anyone looking to start a college education."
Carousel Pagination