Business Department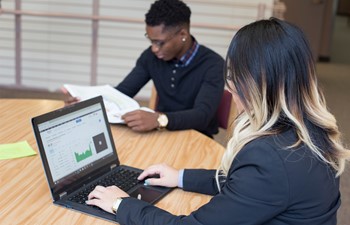 Business is the engine of the economy. Students will discover the many ways to apply their business education, from accounting, marketing, human resources to business communications.
Business Department faculty have real-world experience combined with years of academic teaching. Business Department faculty are dynamic guides to the business world, offering firsthand insights into the real-world practices of a variety of companies and organizations.
Course Descriptions
Department Directory
Admissions | 763-433-1300
Dean Luanne Hogan | 763-433-1297
Meet Jon Gallop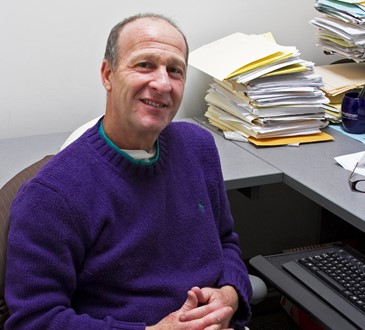 Meet Jon Gallop
Instructor of Business
Meet Jon Gallop
Instructor of Business
Juris Doctorate (JD), University of Minnesota Law School; Bachelor of Arts (BA), Drake University
Meet Amanda Romeo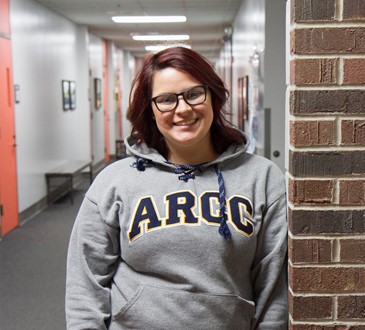 Meet Amanda Romeo
Business program
Meet Amanda Romeo
Business program
Degrees & Certificates We Offer
Productive workplaces depend on efficient systems and technologies, and on the professionals who know how to use and manage them. Courses offered range from Human Relations in the Workplace to Principles of Marketing and Principles of Management.
The department offers six two-year degrees, two four-year degrees and six certificates:
Business Computer Applications

Students can work toward one of several business certificates offered at Anoka-Ramsey while also pursuing their degree. Many classes are offered online, and some are available on Saturdays.

The Business Division's mission directly relates to Anoka-Ramsey Community College's mission of providing excellence in teaching and learning by providing quality education that prepares students to be successful and compete in a diverse global business environment.
More About The Department
The Anoka-Ramsey Community College Business Division provides foundational courses for a number of business degrees. Each of these degrees can lead to immediate employment or the Associate of Science (AS) degree in Business can transfer to a number of undergraduate colleges and universities for those students who wish to pursue a four-year bachelor's degree. The Business Division also has a number of articulation agreements in place with regional undergraduate institutions allowing students to transfer their credits to these affiliated institutions.  Faculty who teach in the Business Division have real world experience combined with years of academic teaching.  A variety of courses fall within this area and are available as fully online, hybrid courses (half online half in the classroom) and traditional residential courses on any of our aligned campuses.
The Accounting Department provides a strong accounting foundation to prepare students for entry level accounting employment and for entry into a baccalaureate business degree program. The student-friendly faculty  employ accounting knowledge and experience in their classes and hold credentials such as the Certified Public Accountant licensure, Certified Management Accountant licensure, and Master's in Business Administration degree. Accounting coursework offerings include financial accounting, managerial accounting, intermediate accounting, income tax, payroll, and computerized accounting. Use of computer software is threaded through the accounting curriculum. All classes are available in the online learning environment and most classes are also available on campus.
The Business Office Systems Department gives students a valuable introduction to business office systems by focusing on the latest needs of the business community, from Microsoft Office applications to Internet tools, office systems management and communications.
www.meguffey.com
Author's website for textbook used in BUS 1104, Written Business Communications (dvs)

www.wilbers.com
Personal homepage of Stephen Wilbers, a business writing columnist for the Minneapolis StarTribune (dvs) 

EDGAR, the Electronic Data Gathering, Analysis, and Retrieval system

AICPA is the premier national professional association for CPAs in the United States (ch)

The IBM annual report can be accessed here with explanations of the purpose and content of each financial statement (ch)
Meet Our Students and Alumni
Student Carousel
Carousel Navigation
Carousel Slides
Meet Amy Anderson

Amy Anderson

Business

AS Marketing & Management

"In the Business program I learned so much more than just the skills that employers are looking for. I learned the ability to exceed employers' expectations as well as your own!"

Meet Porscha Sullivan

Porscha Sullivan

Business, Management & Administration

AS Business

"I chose Anoka-Ramsey because of the opportunities and the atmosphere. Whenever in doubt, don't hesitate to ask, because they care for your success as much as you do. You learn so much and the things learned and experienced can be taken with you, and added to your portfolio."

Meet Cassandra Bauer

Cassandra Bauer

MnTC

AA & Business

"Anyone of any age wanting to go to college to pursue a degree or general education can come to Anoka-Ramsey and expect a great education and a great time.

When you apply for a scholarship, you will likely get one. I received two scholarships my freshman year: The Otto Bremer Scholarship for $1,500 and the Presidential Scholarship for $3,000."
Carousel Pagination