Student Resources

At Anoka-Ramsey, you'll find many student resources and helpful people who are ready to make your college experience a great one. Spend a few minutes learning about the student resources we offer.
Credit for Prior Learning
Earn college credit for knowledge, skills, and abilities attained before enrolling in college.
Transfer Services
Disability Services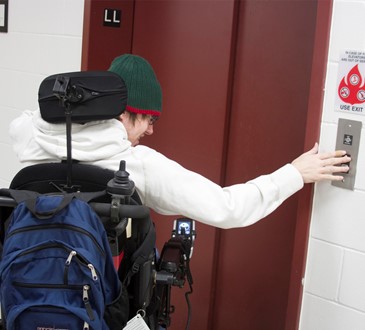 Disability Services
The Office for Students with Disabilities 763-433-1521 is here to support students by proving equal access to educational programs. We welcome you to contact us and look forward to assisting you.
TRIO Services
TRIO Services
Visit TRIO Support Services and TRIO Upward Bound available on both campuses.
Veterans Services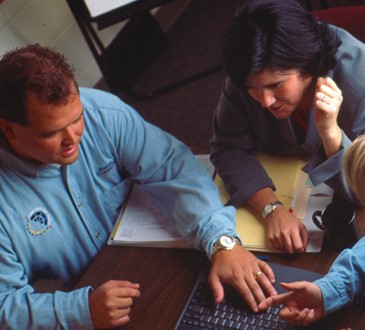 Veterans Services
Serving military-connected students and their families is an extremely important part of Anoka-Ramsey's mission.
Meet Our Students and Alumni
Student Carousel
Carousel Navigation
Carousel Slides
Meet Porscha Sullivan

Porscha Sullivan

Business, Management & Administration

AS Business

"I chose Anoka-Ramsey because of the opportunities and the atmosphere. Whenever in doubt, don't hesitate to ask, because they care for your success as much as you do. You learn so much and the things learned and experienced can be taken with you, and added to your portfolio."

Meet Michael Baker

Michael Baker

Information Systems

AA & AS in Computer Science

"Classes here are great. Teachers truly care about students and smaller class sizes allow for more interaction with students. It's so far from the lecture hall everyone envisions when they think of college. I feel like I actually learn and better myself while attending Anoka-Ramsey."

Meet Mei Luu

Mei Luu

MnTC

Generals & Transfer

"My TRIO SSS advisor always gave me professional assistance and personal encouragement throughout the years. I still feel a welcoming atmosphere every time I visit the TRIO SSS office. When I was a student at Anoka-Ramsey, my advisor helped me create my study plan so I could achieve my bachelor's degree efficiently. I am very thankful for all their help, support and services. TRIO SSS is a valuable program that we have on-campus."
Carousel Pagination