Student Success Stories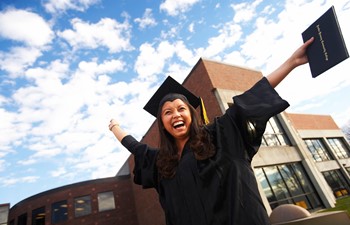 People from all walks of life find success at Anoka-Ramsey Community College.
Choose a card and flip to read more about our amazing students and alumni.
What does your success story sound like?

Your journey begins now.
Meet Our Students and Alumni
Filter Student and Alumni
Browse Student and Alumni
Meet Elijah Muhammad

Elijah Muhammad

Human Services

AS Community Health

"There is no ivory tower perspective here. Anoka-Ramsey is inclusive, and education is the priority. From the first day and every day since then, I can ask for support when I need it. "

Meet Jason Brown

Jason Brown

MnTC

Engineering

"The instructors at Anoka-Ramsey for STEM classes are very knowledgeable and will go the extra distance to help you succeed. Anoka-Ramsey offers a great stepping stone to getting a degree in STEM."

Meet Tyler Leng

Tyler Leng

Allied Health & Nursing

Pharmacy Technician

"Beyond the great price, the exceptional teaching abilities of the faculty is the best aspect of Anoka-Ramsey, To have these professionals in the respective fields be so engaged is stupendous."

Meet Diana Nguyen

Diana Nguyen

MnTC

Biology

"Anoka-Ramsey is set-up to help students succeed. Anoka-Ramsey helped me be a more well-rounded student, not just a Biology major. I think about the world differently now."

Meet Todd Olson

Todd Olson

MnTC

Generals & Transfer

"The quality educators prepared me to go on to pursue several degrees/licenses after Anoka-Ramsey; I'm currently working on my doctorate at St. Mary's University."

Meet Rebecca Anderson

Rebecca Anderson

Allied Health & Nursing

Nursing (RN)

"I recently took a tour of the campus. It's beautiful! It has grown! So lovely right on the river."

Meet Nick Mordal

Nick Mordal

Arts & Communication

AFA Music

"The Music facilities are amazing; the renovations over the past few years have been very effective."

Meet Elizabeth Ziegler

Elizabeth Ziegler

Arts & Communication

AFA Music

"Anoka-Ramsey is a great college to start at. The instructors will challenge you and the class sizes are small. And the Anoka-Ramsey Music program is top notch! The Music instructors are all active musicians and closely tied to many of the four-year music schools in the area."

Meet Derek Gella

Derek Gella

MnTC

Generals & Transfer

"The instructors and curriculum are top notch and credits transfer nicely to any four-year school."

Meet Dr. Rebecca Graetz

Dr. Rebecca Graetz

Business, Management & Administration

AS Business

"Anoka-Ramsey offers very flexible options for post-traditional students to obtain a college degree."

Meet Jeanne Wigant

Jeanne Wigant

Natural Sciences

AS Biology

"The value of education received at Anoka-Ramsey is incomparable. As an adult learner with a family and financial obligations, I absolutely would not have been able to accomplish my ultimate goal of becoming a physician had it not been for my experience at Anoka-Ramsey."

Meet Crystal Nelson

Crystal Nelson

Business, Management & Administration

AA Business

"There are so many different programs at Anoka-Ramsey that can help anyone reach their goals."

Meet Lauren Erdman

Lauren Erdman

MnTC

Generals & Transfer

"Having the opportunity to interact with all types of students during my time at Anoka-Ramsey was great. The sense of community is really a cool aspect of the college."

Meet Megan Caldwell

Megan Caldwell

MnTC

Generals & Transfer

"The MnTC is a great starting point to transfer anywhere in Minnesota."

Meet Samantha Rosemeir

Samantha Rosemeir

Arts & Communication

AFA Music

"What I appreciate the most about Anoka-Ramsey are the advisors, counselors, instructors and tutors, and especially the math tutors. They care about you as an individual, and are always willing to help."

Meet Lance Leach

Lance Leach

Allied Health & Nursing

AS Exercise Science

"One of my highlights at Anoka-Ramsey was finishing with a 3.75 GPA. I was a good student in high school, but never came anywhere near this GPA."

Meet Mikhail Morrison

Mikhail Morrison

Allied Health & Nursing

AS Exercise Science

"The instructors who teach in the Exercise Science program are the best. They make the learning experience fun and simple to understand, and they're always available to help, even if it is not directly related to the program."

Meet Emily Johnson

Emily Johnson

MnTC

Generals & Transfer

"Everyone here is so welcoming that you feel like you really belong when attending. Anoka-Ramsey is a great school with affordable tuition and you definitely get what you pay for as long as you, yourself, make it great too!"

Meet Saeed Saeed

Saeed Saeed

Allied Health & Nursing

AS in Nursing

"Student support services and programs are great at Anoka-Ramsey. You can always find an answer to your question, and everyone is very friendly."

Meet Michael Baker

Michael Baker

Information Systems

AA & AS in Computer Science

"Classes here are great. Teachers truly care about students and smaller class sizes allow for more interaction with students. It's so far from the lecture hall everyone envisions when they think of college. I feel like I actually learn and better myself while attending Anoka-Ramsey."

Meet Jeffrey R. Herrala

Jeffrey R. Herrala

MnTC

Associate in Arts

"I attended Anoka-Ramsey for a multitude of reasons, however, the most important of which were to: enroll in intellectually challenging courses that were not offered by my high school, prepare for success at my four-year institution and save money!"

Meet Courtney VonVett

Courtney VonVett

Arts & Communication

AFA in Theatre

"The sense of community among the students and faculty. If one of my instructors is having a rough day or has to cancel a class due to an emergency, I know there are a number of students who will go out of their way to email that teacher and make sure things are okay. The instructors will do the exact same thing for the students."

Meet Brandon Osero

Brandon Osero

Arts & Communication

AFA in Theatre

"The Theatre Department offers a warm, welcoming environment. The instructors provide fantastic feedback to their students. There are also wonderful opportunities for all students to be involved in theatre whether it is onstage, backstage, directing or participating in classroom activities."

Meet Rose Kelzenberg

Rose Kelzenberg

MnTC

Associate in Arts

"Anoka Ramsey offers a great variety of programs and the teachers are fantastic and always willing to help. What made me originally want to attend Anoka Ramsey is the PSEO program which is the best thing available to high school juniors and seniors!"

Meet Patrick Clark

Patrick Clark

MnTC

Associate in Arts

"I really enjoyed the small class sizes. Many of the students were hardworking and willing to help each other out, which was so beneficial."

Meet Justin Hand

Justin Hand

MnTC

AA/Psychology

"I feel the best aspects of Anoka-Ramsey Community College is just that. The campus has a community feel. It is a place where I have made friends, where I can work on homework, just hang out and simply better myself. It has opened doors for me to further my education, to better myself and it has pushed me into new avenues I normally would not have gone down."

Meet Hans Boyum

Hans Boyum

MnTC

Associate in Arts

"I think that Anoka Ramsey is a great college for anyone looking to start a college education."

Meet Clayton J. DeVries

Clayton J. DeVries

MnTC

Associate in Arts

"The instructors for the Math and Science Department are amazing! Anyone pursing an Engineering degree should consider ARCC for completing their general coursework. The best instructors I had have been Andy Aspaas, Bruce Bordwell and Dan Heinks. "

Meet Charles Larson

Charles Larson

MnTC

Associate in Arts

"Anoka-Ramsey is an outstanding place to learn and grow academically. It is the combination of small class sizes, friendly faculty and affordable tuition that sets it apart from other colleges."

Meet Robert Walz

Robert Walz

World Language

Spanish

"I attribute my success to outstanding instructors and my acceptance by regular students in my classes. If anything, I became a resource to them and a role model for life-long learning."

Meet Amanda Polipnick

Amanda Polipnick

Natural Sciences

Biological Science

"The staff at Anoka-Ramsey is friendly, no matter what question you might have, there is always someone to either answer it or guide you to someone who can give you the answer."

Meet Jim Biederman

Jim Biederman

Instructor of

Psychology

Travel person who loves cats and collects tatts. He also enjoys introducing students to the world of psychology.

Meet Melody L. Hoffmann

Melody L. Hoffmann

Instructor of

Communication Studies

Dr. Hoffman's students have deep discussions about current events and issues, sharing experiences, disagreeing – and learning from others' viewpoints. She challenges students to question conventional ideas and to create their own media. She has a sarcastic wit and makes a mean batch of vegan cookies.

Meet Yelizaveta Babashova

Yelizaveta Babashova

MnTC

AA Communication Studies Emphasis

"One thing I want people to know about Anoka-Ramsey is that just because it's a community college, doesn't mean that you're getting any less of an education than you would at a big university. The professors are wonderful and classes are challenging. You really feel like you're getting an education that's worthwhile."

Meet Vitaliy Baranyuk

Vitaliy Baranyuk

MnTC

Associate in Arts

"Faculty at Anoka-Ramsey are very knowledgeable about their subject matter, the class size usually does not exceed 30 people, which make learning much easier and less intimidating, and Anoka-Ramsey is also the most affordable schools in Minnesota."

Meet Victorine Forcha

Victorine Forcha

MnTC

Generals & Transfer

"If anyone is looking for a college with affordable tuition, flexibility and guaranteed success, Anoka-Ramsey is definitely the college of choice. I wouldn't hesitate to recommend Anoka-Ramsey to anyone, especially to non-traditional students like myself. Though I am only completing my generals at Anoka-Ramsey, I feel very fortunate that it offers all the prerequisite courses I needed for admission into pharmacy school at the University of Minnesota."

Meet Thanh Ngo

Thanh Ngo

MnTC

Associate in Arts

"My education will allow me to live a better life, and to set an example for my children."

Meet Talia Fluth

Talia Fluth

MnTC

Associate in Arts

"Anoka-Ramsey is accessible. I can accomplish the credits needed for transfer, schedule an appointment with my advisor not having to wait more than a day usually, access tutoring services and teachers all at the Cambridge Campus, which is convenient and close by. I have used advising which is great when I am looking for options in my class scheduling and assistance in transferring credits from another educational facility. I have also used tutoring which is a great resource when I feel like I am struggling with a particular area of a subject. As long as you are willing to put forth the effort for your education, the resources to help you continue in your education are always available at Anoka-Ramsey."

Meet Tacita Gonzalez

Tacita Gonzalez

MnTC

Generals & Transfer

"An education is one of the best choices a person can make. For me, my education has benefited me financially, academically and socially."

Meet Sydney Sand

Sydney Sand

MnTC

Associate in Arts

"Anoka-Ramsey helped me to feel that I was not alone with my educational goals. The advisors ensure that you get an answer to every question. If you need any help, there are many places to find it."

Meet Shannon Glenn

Shannon Glenn

MnTC

AA/Psychology

"Education shapes the future. It is important for everyone to get an education so we have an educated workforce."

Meet Phill Goldman

Phill Goldman

Biomedical

Device Manufacturing

"Applying to Anoka-Ramsey's program added credibility to my applications to medical device companies; the skills learned in the BMED program helped to contribute to my new employer almost immediately. I don't think I would have enjoyed that success without the program."

Meet Pablo Samaniego

Pablo Samaniego

MnTC

Associate in Arts

"I chose Anoka-Ramsey for three reasons: Affordability, transferability and location. It is the most affordable tuition in the state, and one of the lowest in the country. I want to transfer to the University of Minnesota's Bio-chemical program, and my courses will transfer. And it is located on the Mississippi. The best things about Anoka-Ramsey, though, are the great resources-the Academic Support Center, the Advising Center, the Counseling Center have nice staff committed to your success."

Meet Nick Ferraro

Nick Ferraro

MnTC

Associate in Arts

"I had absolutely no idea what I wanted to do with my life until I started taking Journalism classes at Anoka-Ramsey and writing for the school paper. The school's slogan at the time was, "Anoka-Ramsey: It's a Great Place to Start." I still truly believe that. I excelled in the Journalism and English classes and that gave me the confidence to stay in school and on the right path. Without the start I received Anoka-Ramsey, I probably would not have finished college. And, with the job market the way it is, a college degree is more important than ever."

Meet Neal Skoy

Neal Skoy

Arts & Communication

AFA Theatre

"The student counselors and academic advisors were a great resource for me. They were a fantastic help in figuring out the standard college confusions. I recommend taking advantage of those wonderful people. This college is a gem. The environment, when taken full advantage of, is a remarkable place to learn. It's close to home and you can't beat the tuition. If allowed, this place grows on you! I enjoyed a lot of GREAT instructors at Anoka-Ramsey. Every subject was led with friendly wisdom and approachable guidance. A school is defined by its instructors and these people are absolutely fantastic. The Theater program at Anoka Ramsey is solid. The shows are great. The experiences are unforgettable. The hands are more than capable for giving you the experience you need. You can't go wrong. I am a bit biased toward the Theater Department. The Theatre instructors are personable, full of passion, and genuinely smart theater people. Also, the Music Department is underrated –no matter how much credit is given to them."

Meet Nathan Morris

Nathan Morris

Information Systems

CNET

"Without a degree from Anoka-Ramsey I would not have had a career. While in school I met individuals in the industry. With hard work in class I was noticed and offered a job in the industry. Since then it has been history. I have moved on from my first job and now run a division. I have a stable income even in this economy."

Meet Natasha Kolbe

Natasha Kolbe

MnTC

Associate in Arts

"The Cambridge Campus is not just a school, it's a community. I got to know people of all ages from all walks of life. The facilities are nice, things are always clean and maintained, and there is always plenty of parking. EVERYONE (instructors, advisors, staff, faculty, and peers) all want you to succeed and will help in any way they can. I was intimidated to go back to college at 24. I thought everyone would be teenagers, and that I would be the only non-traditional student. Cambridge is a small campus. That really helped with my anxieties about returning to school."

Meet Nancy Hagen

Nancy Hagen

Biomedical

Biomedical Technician

"Knowledge via a good education makes a person better able to understand and care for others. I want to be a better person and live a fuller life as an educated person. That's why I chose Anoka-Ramsey. It provides a great education at very good value."

Meet Mei Luu

Mei Luu

MnTC

Generals & Transfer

"My TRIO SSS advisor always gave me professional assistance and personal encouragement throughout the years. I still feel a welcoming atmosphere every time I visit the TRIO SSS office. When I was a student at Anoka-Ramsey, my advisor helped me create my study plan so I could achieve my bachelor's degree efficiently. I am very thankful for all their help, support and services. TRIO SSS is a valuable program that we have on-campus."

Meet Matthew Gilbertson

Matthew Gilbertson

Arts & Communication

Theatre

"My education at Anoka-Ramsey created a foundation to transfer and complete my degree in Theatre. I truly believe that both the skilled faculty and my desire to challenge myself is what set me up to succeed at Minnesota State University, Mankato. I feel very prepared for the adventures ahead of me."

Meet Matthew Dion

Matthew Dion

Information Systems

Computer Science & Pre Engineering

"Anoka-Ramsey has so much to offer: cheaper tuition than the University Of Minnesota; computer science and engineering courses; amazing teachers and great clubs such as the Physics and Engineering Club and the Computer Science Club."

Meet Marty Marchio

Marty Marchio

Natural Sciences

Environmental Science

"Logistics made Anoka-Ramsey more feasible for me to attend, and I am so happy it worked out that way. The Environmental Science program was more in-depth and challenging than I imagined it would be."

Meet Laurél Kimpton

Laurél Kimpton

Allied Health & Nursing

Integrative Health & Healing

"Anoka-Ramsey has the only associate in science degree program in Integrative Health and Healing in Minnesota. With both certificate and an associate in science degree option, the Integrative program allows for initial exposure to this emerging medical field and articulation agreements that allow you to continue your studies. This innovative program can give a marketable edge to students studying in fields such as nursing/hospice care, pre-med, pharmacy tech, business, social work/mental health, and more!"

Meet LaShaunda Newsom

LaShaunda Newsom

Natural Sciences

Biological Science

"Anoka-Ramsey has so many resources and the instructors are very helpful. The majority of my instructors were great but the one that sticks out the most is Jennifer Braido. She's awesome and helpful."

Meet Kirsten Kennedy

Kirsten Kennedy

MnTC

Associate in Arts

"It was so reassuring to know that if I have a question or need help, resources and counseling were always accessible. There were opportunities to participate in clubs and senate for every student. Most important to me was the access and ability to communicate with my instructors when I needed extra help or had a scheduling conflict."

Meet Kayshree Jagannath

Kayshree Jagannath

MnTC

AA/Psychology

"Anoka-Ramsey has a friendly environment of people and the staff is so friendly. There are a wide variety of program courses to choose from, and its courses are part of the Minnesota Transfer Curriculum (MnTC)."

Meet Katie Aiuppa

Katie Aiuppa

Arts & Communication

Music

"I chose Anoka-Ramsey because it was close to home, has a GREAT music program, and it is much cheaper than a four year school that I can just transfer to when I finish my first two years of college."

Meet Judah Porter

Judah Porter

MnTC

AA & Chinese Language

"Anoka-Ramsey has been a blessing in terms of teacher-student ratio. For example, in many other colleges, universities and institutions, a student just feels like one among the masses and there is not much individual help available when needed. Here, whenever a problem arises, me and other students can simply get the help we need."

Meet Joy Benson

Joy Benson

Biomedical

Clinical Research Professional

"I enjoyed all of the classes and the instructors, but the Introduction class really piqued my interest about the biomedical industry. The instructors go above and beyond to make the material interesting and practical, and use field trips to medical device companies to provide a first-hand view of the environment that medical device professionals work in."

Meet Joshua Chase

Joshua Chase

Arts & Communication

Creative Writing

"The teachers are, hands down, the best part of Anoka-Ramsey. I've always read a lot, but while at Anoka-Ramsey, I had teachers who gave me entirely new perspectives on the writers and works I was already interested in. I always knew I liked certain authors, but couldn't really put my finger on why. After my time at Anoka-Ramsey, I had a much better understanding. I spent a lot of time in the advising office. Having transferred many of my credits from a community college in Nevada, I wasn't really sure how to proceed in a new state with different graduation requirements."

Meet Jerry Nottingham

Jerry Nottingham

MnTC

Associate in Arts

"Location, price, helpful staff and opportunity for a better future, Anoka-Ramsey offers it all! Anoka-Ramsey is a great resource to someone who would like to enhance their future with a better education."

Meet Javier Abrica

Javier Abrica

MnTC

Associate in Arts

"When I walked through the doors here, I knew this was the place to get started. I've enjoyed it here ever since. Being Hispanic I appreciate the diversity at Anoka-Ramsey. I have met people from all over the world. It's fun to have them share their cultures with me, and to see they have the same interests as I do."

Meet Jared Waln

Jared Waln

Arts & Communication

Music

"The whole music department at Anoka Ramsey is amazing! All the instructors are very helpful. Not only are they wonderful educators, but they have also been great mentors for me. They have pushed me, and helped me reach my potential further than I've expected."

Meet Jamie Haddox

Jamie Haddox

Arts & Communication

Creative Writing

"Having taken creative writing classes at Anoka- Ramsey, I can honestly say that talent alone isn't enough, no matter how talented. There's so much I didn't know. I've also learned that part of writing is having a network. You'll never meet half the people you should without going to school."

Meet Jake Oswell

Jake Oswell

Information Systems

Computer Networking

"I enjoyed the relationships formed with teachers and other students at Anoka-Ramsey. Along with the cultural diversity, there was also age diversity. We were all in different places in our lives, and able to bring that experience into the classroom to help each other."

Meet Heather Jones

Heather Jones

MnTC

Associate in Arts

"I came to Anoka-Ramsey to figure out what I wanted to go into after going to a four-year university, and I realized where I thought I wanted to go wasn't really what I wanted. I was able to find the foundation for an amazing career here at half the cost."

Meet Georgina Minwegen

Georgina Minwegen

Allied Health & Nursing

Nursing

"Anoka-Ramsey has a lot to offer; it has a great atmosphere, great teachers, and great prices! I love the one-on-one interaction between the teachers and the students. The individualized help that the teachers offer makes it easy to excel."

Meet Garret Vensland

Garret Vensland

MnTC

Associate in Arts

"An education can have a profound and positive impact on people's lives. I love helping people and working with youth. With the help of my education here, I can do both in the future."

Meet Frances Beech

Frances Beech

Biomedical

Clinical Research Professional

"If you already have a four-year degree in Nursing, or any of the sciences, and are interested in clinical research, Anoka-Ramsey is an affordable option for opening new career options. Because of the strong biomedical focus at the college, you will gain a lot more than just clinical knowledge."

Meet Erin Lovik

Erin Lovik

Allied Health & Nursing

Physical Therapy Assistant

"The Anoka-Ramsey Physical Therapist Assistant program is amazing! The instructors are very knowledgeable and are always willing to help."

Meet Elise Boyum

Elise Boyum

MnTC

Associate in Arts

"I loved each one of my instructors, regardless of the subject or class size. Their willingness to engage with students one-on-one, offer assistance, and promote success was extremely beneficial to me and contributed to my overall wonderful experience at Anoka-Ramsey. Overall, the personal connections that I made during my time at Anoka-Ramsey added greatly to my experience and education."

Meet Ekko Blumer

Ekko Blumer

Allied Health & Nursing

Physical Therapy Assistant

"Anoka-Ramsey is incredibly affordable when compared to other schools And I am really surprised how overlooked this field [Physical Therapist Assistant] is. I think this is one of those careers that can be so multi-purpose and applied to so many different settings, whether you want to work in a hospital or with athletes or pediatrics."

Meet Donny LaQue

Donny LaQue

Arts & Communication

Creative Writing

"Anoka-Ramsey has many great opportunities to explore your interests. When I enrolled, for example, two of my big interests were writing and theatre. I was able to take a wide range of writing classes, join the Creative Writing Club, and take part in editing the school's literary journal "The Rapids Review." In theatre, I took several classes and acted in the school's production of "The Miser." In each experience, I met like-minded students and knowledgeable, personable instructors who I now call friends."

Meet Dillon Danforth

Dillon Danforth

MnTC

AA & Undergraduate Research

"The best aspects of Anoka-Ramsey were the small class sizes and the ability to connect with my instructors. This was a perk I did not fully realize until I attended the University of Minnesota. The highlight of my time at Anoka-Ramsey was working with my environmental sciences instructor and the undergraduate research project. As the result of that research, I traveled to Mesa, Arizona to attend a conference and share our research with students and faculty from various community colleges around the country."

Meet Dennis Gilbert

Dennis Gilbert

MnTC

Associate in Arts

"From the first day of registration, the entire TRIO SSS staff has been helpful every step of the way. As an older college student, restarting my education involved a complex barrage of paperwork and requirements. Without my advisor, I'm not sure I could have done it. Her patience, dedication, enthusiasm and mastery of the higher education system has been the single biggest factor in my success. The energy and resources that the entire TRIO SSS staff has invested in me has made my college experience more than I could have ever imagined. I am forever grateful."

Meet Cody Laberda

Cody Laberda

MnTC

Associate in Arts

"AR was a great place to start for me. They offered great art classes, which was something I was seriously considering after high school. Also, the year I started was the first year they formed a men's collegiate soccer team/program, so I tried out and made the team. Anoka-Ramsey offers opportunity; opportunity with the best-looking community college and location in the state. My experience in the Multicultural Club was awesome. There were so many students I met from all over the world. It was amazing. I thoroughly enjoyed the club as well as the many field trips we took including the one at the convention center, Festival of Nations."

Meet Chris Jopp

Chris Jopp

Arts & Communication

Art

"Anoka-Ramsey is a great stepping stone to a four-year degree. You will spend a lot of hours at school making things that you might not understand at the time, and in the process you will develop a weird family-like bond with a strange cast of characters that you will fondly yearn for in the near future. You will love it."

Meet Chantharang Phouapradit

Chantharang Phouapradit

Engineering

Pre-Engineering

"Anoka-Ramsey has great services that helped me be successful in college. The staff and advisors were really helpful in getting me pointed in the right direction."

Meet Cassandra Bauer

Cassandra Bauer

MnTC

AA & Business

"Anyone of any age wanting to go to college to pursue a degree or general education can come to Anoka-Ramsey and expect a great education and a great time. When you apply for a scholarship, you will likely get one. I received two scholarships my freshman year: The Otto Bremer Scholarship for $1,500 and the Presidential Scholarship for $3,000."

Meet Bukola Oriola

Bukola Oriola

MnTC

Associate in Arts

"The advisors and counselors were very useful to me. The Tutoring Center was also a tremendous help. As a tutor at the Cambridge Campus, I enjoyed the warmth and support of the center as I helped other students to succeed in their writing."

Meet Bruce Saylor

Bruce Saylor

Business

Associate of Science in Business

"The skills and knowledge I learned in the Anoka-Ramsey Business program can be used across many different type of organizations."

Meet Bridgette Gergen

Bridgette Gergen

Arts & Communication

Music

"Anoka-Ramsey was close to home, and inexpensive. Just what I needed in a college. Plus, there were great instructors who really do love music as much as I do. I used Advising when first enrolling at Anoka-Ramsey, and it made the enrolling process much less complicated and overwhelming."

Meet Ben Kelly

Ben Kelly

Arts & Communication

Music

"I chose Anoka-Ramsey because I knew a lot of people who attended and they all turned out to be very talented and professional musicians and they all recommended Anoka-Ramsey. The faculty all really enjoy their jobs and have been some of the most supportive people in my life."

Meet Behram Radmanesh

Behram Radmanesh

MnTC

Associate in Arts

"Anoka-Ramsey was affordable, had good resources and excellent professors. Be sure to make use of the tutoring center!"

Meet Ashley Racutt

Ashley Racutt

Allied Health & Nursing

Nursing (MANE)

"Anoka-Ramsey is extremely student-oriented. The faculty and staff set students up for success. The Nursing program challenged me without overwhelming me."

Meet Arie Perry

Arie Perry

Arts & Communication

AFA Fine Arts

"Even though I wasn't sure of the best degree for me, I am glad I choose the AFA in Arts degree! Anoka-Ramsey offers one of the best programs in the Minnesota."

Meet Anna Pescola

Anna Pescola

Natural Sciences

Environmental Science

"The approachable faculty is the main contributor to my success as a student. I took mostly STEM core classes where the classes were small, but the content could get pretty heavy. Every professor I had made me feel comfortable visiting their office to get help."

Meet Angela Kealey

Angela Kealey

MnTC

Associate in Arts

"Deciding to attend Anoka-Ramsey was one of the best decisions I ever made. I received my two-year degree with the lowest tuition in Minnesota and with a very flexible class schedule. I also gained hands-on experience through Phi Theta Kappa, which has strengthened my academic studies."

Meet Andrew Pomeroy

Andrew Pomeroy

MnTC

Generals & Transfer

"An education allows you to capture your dreams and reach your goals in life."

Meet Amy Anderson

Amy Anderson

Business

Marketing & Management

"In the Business program I learned so much more than just the skills that employers are looking for. I learned the ability to exceed employers' expectations as well as your own!"

Meet Amanda Romeo

Amanda Romeo

MnTC

AA & Business

"Business is one of the best programs Anoka-Ramsey Community College has to offer, and it is also possible to receive your bachelor's degree on campus through its partnership with universities in the area. TRIO SSS jump started my academic career and ensured I got the most out of my time at Anoka-Ramsey. As a first-generation, non-traditional student, I was unsure of the logistics to obtaining a degree and frightened of the uncertainty. My TRIO SSS Advisor helped answer all of my questions, ensured I was taking the correct courses for my degree, made me aware of opportunities available on- and off-campus and aided in building my confidence. I will forever be grateful to the dedication my TRIO SSS Advisor has given me and the growth I have gained in the process."

Meet Amanda Morgensen

Amanda Morgensen

Allied Health

Nursing

"Anoka-Ramsey offers low tuition costs and a positive environment from both peers and professors. It is a great place to start courses for a career. Everywhere you look, there is someone willing to help you with your studies."

Meet Aida Mitiku

Aida Mitiku

Engineering

AS Engineering

"Anoka-Ramsey provides its student with the best instructors that are willing to help and guide you through your college life."

Meet Aaron Becker

Aaron Becker

Arts & Communication

AFA Art

"I love the Art program at Anoka-Ramsey, and they have the best staff. The faculty make you feel good about the path you're taking, and the college has scholarship programs to help out financially."