Why Anoka-Ramsey

#9 Best Value Community College in U.S, two convenient, riverside campuses offering:
Serving a quarter of a million students since 1965
Concurrent enrollment increased 32% FY14 to FY15
Alternative energy research now part of Environmental Science & Biology
Second largest Nursing Program in Minnesota
Contributing $327 M to regional economy
Aligned with Anoka Technical College creating the largest community & technical institution in Minnesota
Transfer Information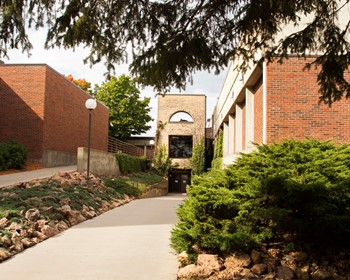 Whether you're thinking of transferring to Anoka-Ramsey or from Anoka-Ramsey, these resources will guide your journey.
Accreditation Information
Fast Facts
Fast Fact Carousel
Fast Fact Carousel Navigation
Fast Fact Carousel Slides
Lowest

tuition in Minnesota

75+

student clubs & organizations

100+

transferrable courses & programs

21%

of students are from diverse backgrounds

75%

of our students receive financial aid

12,300+

students enrolled annually
Fast Fact Carousel Pagination
Unique Academic Initiatives
Tour Both Campus Locations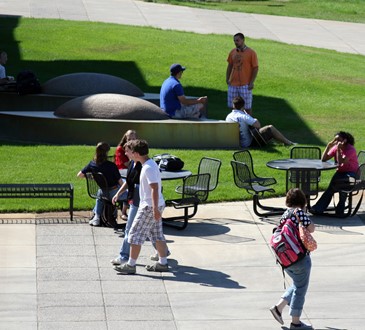 Tour Both Campus Locations
To get a sense of life at our Cambridge Campus or Coon Rapids Campus, schedule a tour today!
Meet Our Students and Alumni
Student Carousel
Carousel Navigation
Carousel Slides
Meet Thanh Ngo

Thanh Ngo

MnTC

Associate in Arts

"My education will allow me to live a better life, and to set an example for my children."

Meet Pablo Samaniego

Pablo Samaniego

MnTC

Associate in Arts

"I chose Anoka-Ramsey for three reasons: Affordability, transferability and location. It is the most affordable tuition in the state, and one of the lowest in the country. I want to transfer to the University of Minnesota's Bio-chemical program, and my courses will transfer. And it is located on the Mississippi.

The best things about Anoka-Ramsey, though, are the great resources-the Academic Support Center, the Advising Center, the Counseling Center have nice staff committed to your success."

Meet Elise Boyum

Elise Boyum

MnTC

Associate in Arts

"I loved each one of my instructors, regardless of the subject or class size. Their willingness to engage with students one-on-one, offer assistance, and promote success was extremely beneficial to me and contributed to my overall wonderful experience at Anoka-Ramsey. Overall, the personal connections that I made during my time at Anoka-Ramsey added greatly to my experience and education."
Carousel Pagination