Theatre Department
Being recognized by the Kennedy Center in 2013 for distinction in theater production is one of the reasons why Anoka-Ramsey Community College offers one of the finest two year theater education programs in Minnesota.
Our productions are only open for participation to Anoka Ramsey students, allowing greater opportunities in acting, design and production.
Join a nearly 50-year tradition of creating engaging, exciting theater here at Anoka-Ramsey.
Our Theater degree has a generalist focus allowing Associate of Fine Arts (AFA) in theater majors a variety of experiences in acting, design and production. Classroom learning offers students an introduction to practices, techniques and historical influences that are unique to our productions.
Our three show season serves as a laboratory where classroom learning is practiced and excellence demonstrated. Our productions serve as springboard for deeper learning about the craft of theater making.
Course Descriptions
Department Directory
Admissions | 763-433-1300
Interim Dean Scott Stankey | 763-433-1864
Meet Blayn Lemke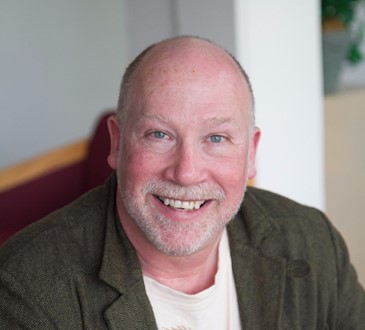 Meet Blayn Lemke
Instructor of Theatre
Meet Blayn Lemke
Instructor of Theatre
Blayn received his master of fine arts in Classical Acting from The National Theatre Conservatory under the leadership of founding member of the Royal Shakespeare Company, Tony Church.
Meet Holli Richgels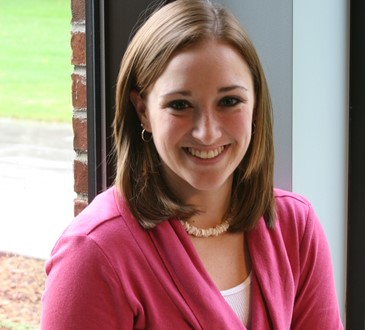 Meet Holli Richgels
Theatre student
Meet Holli Richgels
Theatre student
Degrees We Offer
Courses offered include a wide range of specialties with particular emphasis on performance and technical theatre.

The department offers one degree:
Fall Play:
The Way of the World
Directed by Lisa Weaver
Coon Rapids Campus Production

With its cast of fops and rakes; its complex plot involving thwarted lovers, gossip & gambling; and the characters' relentless pursuit of financial and social power, The Way of the World is a quintessential Restoration comedy. It scandalized (and satirized) the London social set when it was first performed in 1700. Performances: November 1, 2, 7, 8 & 9 at 7:30pm.

Cambridge Campus Production

This year's production will be devised by students by researching and creating a play based on the true and lively world around us in the city of Cambridge. Through interviews, conversations, and play (games and improvisation) we'll be building a play from the ground up, workshopping it, and performing it. Students will write scripts, design and build scenic and costume elements, perform, usher, box office & stage manage. Performances: January 31, February 1, 2, 7, 8 & 9.

Winter Musical:
Sweet Land, The Musical
Directed by Scott Ford
Coon Rapids Campus Production

Sweet Land is a poignant, lyrical celebration of land, love and the American immigrant experience. In 1920, Inge Altenberg journeys to Minnesota to marry a bachelor farmer, sight unseen. But in the wake of WWI, Inge's German heritage turns her new neighbors against the match. Under cathedral skies, the determined young immigrant and her stoic farmer fight for their lives, facing their own misgivings and the harshness of an unforgiving land. Sweet Land reminds us who we are – and where we came from. Performances: February 14, 15, 20, 21 & 22.

Spring Play:
She Kills Monsters
Directed by Blayn Lemke
Coon Rapids Campus Production

A comedic romp into the world of fantasy role-playing games, She Kills Monsters tells the story of Agnes as she leaves her childhood home in Ohio following the death of her teenage sister, Tilly. When Agnes finds Tilly's Dungeons & Dragons notebook, however, she stumbles into a journey of discovery and action-packed adventure in the imaginary world that was Tilly's refuge. In this high-octane dramatic comedy laden with homicidal fairies, nasty ogres, and 90s pop culture, acclaimed young playwright Qui Nguyen offers a heart pounding homage to the geek and warrior within us all. Performances: CANCELLED

Cambridge Campus produces one production each academic year.

Students participate in all aspects of production including acting, stagecraft, lighting, costuming, stage management and assistant directing.

Whether you are an experienced performer or a novice, there is a place for you in the Theatre program. If you can hammer a nail, sew a stitch, or create a character onstage, we want you!


"Comedy Triple Feature"
"The Proposal"
"Here We Are"
"The Sure Thing"

By: Anton Chekhov, Dorothy Parker, David Ives
Directed by: Lisa Weaver


"And Then There Were None"

By: Agatha Christie
Directed by: Lisa Weaver

"The Last Night of Ballyhoo"

By: Alfred Uhry
Directed by: Lisa Weaver

"Nice People Dancing to Good
Country Music"

By: Lee Blessing
Directed by: Lisa Weaver


"Fools"

By: Neil Simon
Directed by: Gail Kasl


"The Dining Room"

By: A.R. Gurney
Directed by: Gail Kasl


"Dinner with Friends"

By: Donald Margulies
Directed by: Lisa Weaver
 

Our students are engaged in all areas of production. Whether performing on stage as actors or creating props and costumes in our shops or building scenery, running lights, sound, and special effects behind the scenes – we offer many exciting opportunities for everyone to get involved.

Take a look at some of our recent work and see for yourself the variety and quality of our student's production work here at Anoka-Ramsey Community College.

 

 

 

The Foreigner

By Larry Shue
Directed by Thomas McCarthy


Guys and Dolls

By Damon Runyon
Music & Lyrics by Frank Loesser
Book by Jo Swerling, and Abe Burrows.
Directed by Scott Ford


The Hollow

By Agatha Christie
Directed by Lisa Weaver


"Flavio Betrayed a Comedia"

By: Scott Ford
Directed by: Scott Ford


HONK!

Music by: George Stiles
Books and Lyrics by: Anthony Drewe
Directed by: Scott Ford


A View From the Bridge

By: Arthur Miller
Directed by: Lisa Weaver


The IT Girl

By: Michael Small and BT McNichol
Directed by: Scott Ford


Las Hermanas Padilla

By: Tony Meneses
Directed by: Blayn Lemke


Tartuffe

By: Moilere
Directed by: Blayn Lemke


Urinetown The Musical

Music By: Mark Hollmann
Lyrics By: Mark Hollmann and Greg Kotis
Directed By: Scott Ford


The House of Blue Leaves

By: John Guare
Directed by: Blayn Lemke


Anatomy of Gray

By: Jim Leonard
Directed: Scott Ford


Book of Days

By: Lanford Wilson
Directed by: Lisa Weaver


Harvey

By: Mary Chase
Directed by: Jack Bibee


HMS Pinafore

By: Gilbert & Libretto Sullivan
Directed by: Blayn Lemke

Anoka-Ramsey Community College is a great place to begin or continue your Theatre training. 

Students of Anoka-Ramsey regularly go on to complete Theatre degrees at four-year colleges and universities such as the University of Minnesota, University of

Minnesota-Duluth, Hamline University, Minnesota State University at Mankato and Moorhead, Winona State University, the University of  Colorado, the University of South Dakota, and many others.

Theatre students from Anoka-Ramsey regularly appear on stage and backstage all over the Twin Cities. Our alumni have worked for the best theatres in the region including the Guthrie, Chanhassen Dinner theatres, Theatre in the Round, the Old Log Theatre and the Medora Musical. Others have appeared in television commercials and locally produced films. Some have even grabbed the national spotlight, performing on stage and television for Disney and Nickelodeon and stage managing international Broadway Tours.

Whether you are an experienced performer or technician or a theatre novice, there is a place for you in the Anoka-Ramsey Theatre program. We can provide you with valuable experience and training to start a career in theatre or just a welcoming environment to discover all the elements that go into a production. With three major productions each year at the Coon Rapids Campus and one production at the Cambridge Campus, regular opportunities for involvement abound as students participate in all aspects of production; including acting, stagecraft, lighting, sound, props, costuming, stage management, and assistant directing. If you have a desire to construct scenery or costumes or create a character onstage, this is the place for you!

Whether you become directly involved or not, be sure to see all four shows. Anoka-Ramsey students receive two free tickets for each production.

Tickets are available online starting four weeks prior to each performance or can be purchased at the box office starting 1 hour prior to curtain each night.
More About The Department
Meet Our Students and Alumni
Student Carousel
Carousel Navigation
Carousel Slides
Meet Brandon Osero

Brandon Osero

Arts & Communication

AFA in Theatre

"The Theatre Department offers a warm, welcoming environment. The instructors provide fantastic feedback to their students. There are also wonderful opportunities for all students to be involved in theatre whether it is onstage, backstage, directing or participating in classroom activities."

Meet Neal Skoy

Neal Skoy

Arts & Communication

AFA Theatre

"The student counselors and academic advisors were a great resource for me. They were a fantastic help in figuring out the standard college confusions. I recommend taking advantage of those wonderful people.

This college is a gem. The environment, when taken full advantage of, is a remarkable place to learn. It's close to home and you can't beat the tuition. If allowed, this place grows on you!

I enjoyed a lot of GREAT instructors at Anoka-Ramsey. Every subject was led with friendly wisdom and approachable guidance. A school is defined by its instructors and these people are absolutely fantastic.

The Theater program at Anoka Ramsey is solid. The shows are great. The experiences are unforgettable. The hands are more than capable for giving you the experience you need. You can't go wrong. I am a bit biased toward the Theater Department. The Theatre instructors are personable, full of passion, and genuinely smart theater people. Also, the Music Department is underrated –no matter how much credit is given to them."

Meet Courtney VonVett

Courtney VonVett

Arts & Communication

AFA in Theatre

"The sense of community among the students and faculty. If one of my instructors is having a rough day or has to cancel a class due to an emergency, I know there are a number of students who will go out of their way to email that teacher and make sure things are okay. The instructors will do the exact same thing for the students."
Carousel Pagination