Sociology Department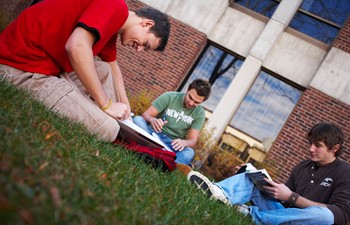 Are you interested in social behavior or society, such as its origins, development, organization, institutions and networks using various methods of investigation and analysis?
The Sociology faculty help students explore this fascinating field.
Meet Kirsten Olsen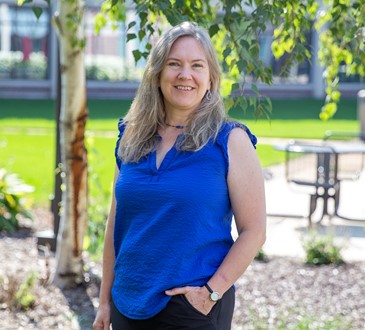 Meet Kirsten Olsen
Instructor of Sociology
Degrees & Certificates We Offer
Courses include: Relationships, Marriage, and Family, Human Sexuality in Society, Death and Dying, Introduction to Sociology, Gender in Society, Introduction to Diversity Studies, Sociology of Food, Social Inequalities, Social Problems, Social Psychology, Introduction to Crime & Criminology, and Capstone Course for Diversity Studies Certificate Program.
Certain Sociology courses meet Minnesota Transfer Curriculum (MnTC) requirements.
The Diversity Studies Certificate program (16 credits) introduces students to skills and insights that are needed when working with diverse populations in the contemporary United States. The Diversity Studies Certificate can be added completed entirely online and added to any degree program.
The Sociology Transfer Pathway Associate of Arts in Liberal Arts & Sciences (AA) degree program offers students a powerful option: the opportunity to complete an Associate of Arts in Liberal Arts & Sciences degree with course credits that directly transfer to designated Sociology bachelor's degree programs at Minnesota State universities.
Virtual Sociology Transfer Pathway Information Session

Friday, April 14
10 am
Zoom

Join the Sociology Department and Academic Advising to learn more about some of the transfer options available for students who are interested in pursuing a degree in sociology. The panel will feature faculty from three transfer programs:

Minnesota State University, Mankato – BS programs in Sociology and Applied Sociology
St. Cloud State University – BA program in Sociology
Winona State University – BA program in Sociology
Meet Our Students and Alumni
Student Carousel
Carousel Navigation
Carousel Slides
Meet Behram Radmanesh

Behram Radmanesh

MnTC

Associate in Arts

"Anoka-Ramsey was affordable, had good resources and excellent professors. Be sure to make use of the tutoring center!"

Meet Bukola Oriola

Bukola Oriola

MnTC

Associate in Arts

"The advisors and counselors were very useful to me. The Tutoring Center was also a tremendous help. As a tutor at the Cambridge Campus, I enjoyed the warmth and support of the center as I helped other students to succeed in their writing."

Meet Cody Laberda

Cody Laberda

MnTC

Associate in Arts

"AR was a great place to start for me. They offered great art classes, which was something I was seriously considering after high school. Also, the year I started was the first year they formed a men's collegiate soccer team/program, so I tried out and made the team.

Anoka-Ramsey offers opportunity; opportunity with the best-looking community college and location in the state.

My experience in the Multicultural Club was awesome. There were so many students I met from all over the world. It was amazing. I thoroughly enjoyed the club as well as the many field trips we took including the one at the convention center, Festival of Nations."
Carousel Pagination