Secondary Navigation
COVID-19 FAQs: Student COVID-19 Vaccination and Testing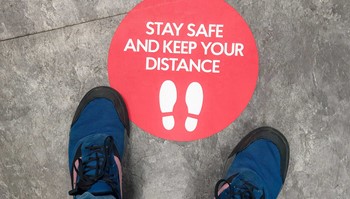 Please find answers to frequently asked questions related to student COVID-19 vaccination and testing. 
COVID-19 vaccines and boosters are not currently required for employees or students, though some students may be required by external entities to be vaccinated and/or boosted (e.g. clinical sites). All employees and students are highly encouraged to complete the COVID-19 vaccination series as soon as possible, including booster doses when eligible.

Continued circulation of the virus and changing variants pose a risk of reinfection event to those who have previously had COVID-19. Unvaccinated people are at risk for serious illness, hospitalization, and death, and because vaccination and booster dose efficacy wane, staying up-to-date on all doses of vaccine is the best protection against severe disease and does also decrease transmission risk.

The tech behind the vaccines is not new and researchers have been working with it for decades. Millions of people have safely received a COVID-19 vaccine. The Pfizer and Moderna vaccines are now fully approved by the FDA.

Anyone, regardless of their underlying health, can contract COVID-19 and become ill. Even without other risk factors, unvaccinated individuals are significantly more likely to experience severe COVID-19 or hospitalization. Additionally, vaccinated individuals are less likely to become infected with COVID-19, protecting high-risk people around them.

.

No. However, the Minnesota Department of Health (MDH) recommends that anyone who is experiencing COVID-19 symptoms should get tested, whether or not they are vaccinated. Those exposed to someone with COVID-19 should also test at least 5 days after exposure. There are many convenient and free testing sites available., in addition to over-the-counter rapid antigen tests.

Yes. Testing is free and available to anyone who wants to be tested whether they have symptoms or not, and it does not require insurance.

 The state has put together a list of COVID-19 testing sites. The college also offers on-site PCR testing in cases of on-campus exposure to COVID-19. Contact Public Safety for information on on-campus testing.

Access to patient information from this program will follow privacy protections under HIPAA and the Minnesota Health Records Act. MDH will act on positive test results according to protocols that apply to any other positive test result.