Campus Life

Life outside your classroom at Anoka-Ramsey is full of vitality! Students are invited to participate in a variety of social, educational, recreational and cultural clubs and activities.
We also welcome the community at large to our campuses for various theatre, music, art, creative writing, multicultural and fundraising events.
Self Defense Workshop - Cambridge Campus
Self-defense is a set of awareness, assertiveness, verbal confrontation skills, safety strategies and physical techniques that enable someone to successfully escape, resist, and survive violent attacks. Eric Peltz has been studying martial arts for over 16 years. He has trained with professional bodyguards, SWAT team members, elite special forces unit members and martial art instructors from around the world. He is currently certified as a Systema instructor under Vladmir Vasiliev, Chief Instructor of Russian Martial Art and ten year veteran of the Russian Special Operations Unit.

Anoka-Ramsey Community College, Cambridge Campus, 300 Spirit River Dr S, Cambridge, Student Lounge (near the ping pong table)
Campus Cupboard - Coon Rapids Campus
FREE, nutritious food for Anoka-Ramsey Community College students. Stressed about buying groceries? Need personal hygiene or cleaning items? We can help! We know college tuition and rent can drain your band account. Let us be a resource to you. All students are welcome. Bring your starID to sign in.

Anoka-Ramsey Community College, Coon Rapids Campus, 11200 Mississippi Blvd, Coon Rapids, Room G213
Athletics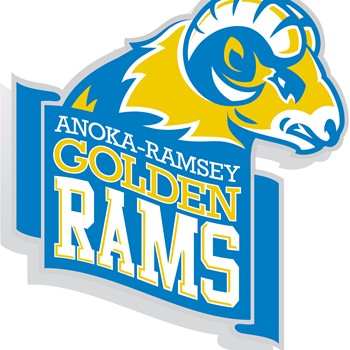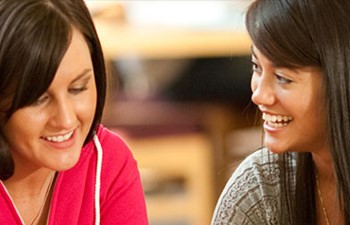 Resources for Student Success
Check out information on Housing, Health Insurance, and Public Transportation.
Meet Our Students and Alumni
Student Carousel
Carousel Navigation
Carousel Slides
Meet Porscha Sullivan

Porscha Sullivan

Business, Management & Administration

AS Business

"I chose Anoka-Ramsey because of the opportunities and the atmosphere. Whenever in doubt, don't hesitate to ask, because they care for your success as much as you do. You learn so much and the things learned and experienced can be taken with you, and added to your portfolio."

Meet Michael Baker

Michael Baker

Information Systems

AA & AS in Computer Science

"Classes here are great. Teachers truly care about students and smaller class sizes allow for more interaction with students. It's so far from the lecture hall everyone envisions when they think of college. I feel like I actually learn and better myself while attending Anoka-Ramsey."

Meet Mei Luu

Mei Luu

MnTC

Generals & Transfer

"My TRIO SSS advisor always gave me professional assistance and personal encouragement throughout the years. I still feel a welcoming atmosphere every time I visit the TRIO SSS office. When I was a student at Anoka-Ramsey, my advisor helped me create my study plan so I could achieve my bachelor's degree efficiently. I am very thankful for all their help, support and services. TRIO SSS is a valuable program that we have on-campus."
Carousel Pagination