Profile - Sandra Kohler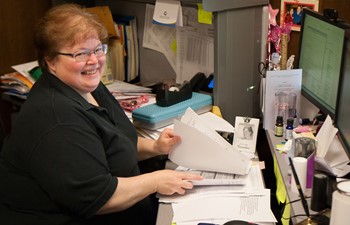 Instructor Profile
Meet Sandra Kohler
Instructor of Nursing
Master of Science (MSN) in Nursing, University of Phoenix; Bachelor of Science (BSN) in Nursing, University of Minnesota Twin Cities
Question and Answer
Question

Would you list some recent accomplishments?

Answer

Ralph Rossen Award nominee for dedication and excellence in patient and family care.
Twice named Critical Care Nurse of the Year Award nominee for excellence in Critical Care Nursing.

Question

What is your approach to teaching?

Answer

For me, teaching is a profession that stems from my love of nursing. The activity of teaching is a process of utilizing a multitude of activities in order to impart knowledge or skill. As such, teaching involves providing academic guidance and intellectual motivation as well as online, classroom, laboratory and clinical instruction.  In teaching, the instructor needs to be able to adapt teaching methods to the subject matter, students learning needs and backgrounds, the educational objectives as well as the environment. The goal for me is to impart the passion and love of nursing to interested individuals on their educational journey.

Question

What inspires you as a teacher?

Answer

My passion for teaching stems from my love of nursing. Teaching is a big part of nursing outside of the academic setting. I see education as a building block for success both in the care of patients and in the academic setting. I admire many people who have modeled positive life skills, including both my mother and grandmother who were strong, smart, independent women.

Question

What are some ways that you help students succeed when they need extra help?

Answer

I believe in providing information in multiple formats and have a number of templates that students can utilize if they are struggling to understand the content. I meet with students and their study groups as needed to reinforce or clarify information on an as needed basis.

Question

How do you help your students get the most out of your class?

Answer

I utilize multiple teaching modalities for each classroom day. I post lectures in an online format weeks prior to class. We do a discussion on topics in the classroom that further the theoretical information provided in the online lectures, and we finish with case studies to add an application to the knowledge.
Fun Facts
Fun Fact #1

I have been on mission trips to Uganda three times and have plans for future trips.

Fun Fact #2

I have traveled for pleasure around the United States and internationally. I love new experiences and different faces, flavors and facts from my travels.

Fun Fact #3

I was a traveling nurse for six years moving every three to six months to a new location throughout the United States.
Meet Our Students and Alumni
Student Carousel
Carousel Navigation
Carousel Slides
Meet Ashley Racutt

Ashley Racutt

Allied Health & Nursing

MANE RN Nursing

"Anoka-Ramsey is extremely student-oriented. The faculty and staff set students up for success. The Nursing program challenged me without overwhelming me."

Meet Georgina Minwegen

Georgina Minwegen

Allied Health & Nursing

MANE RN Nursing

"Anoka-Ramsey has a lot to offer; it has a great atmosphere, great teachers, and great prices! I love the one-on-one interaction between the teachers and the students. The individualized help that the teachers offer makes it easy to excel."

Meet Amanda Morgensen

Amanda Morgensen

Allied Health

Nursing

"Anoka-Ramsey offers low tuition costs and a positive environment from both peers and professors. It is a great place to start courses for a career. Everywhere you look, there is someone willing to help you with your studies."
Carousel Pagination