Geography Department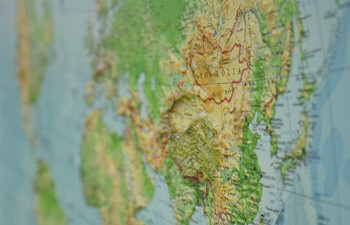 Have you ever wondered how the Earth's processes work, why places differ from one another, and how humans relate to their environment? Geography is a discipline that bridges the social and natural sciences, and helps students to gain a holistic understanding of the world around them.
The Geography Department faculty have a wide range of interests and expertise, from postcolonial studies to geology to tourism to capitalistic critiques and more. Geography faculty encourage students to critically engage with the world around them by asking not only "what?" and "how?" but also "why?".
Course Descriptions
Department Directory
Admissions | 763-433-1300
Dean Luanne Hogan | 763-433-1297
Meet Victoria Downey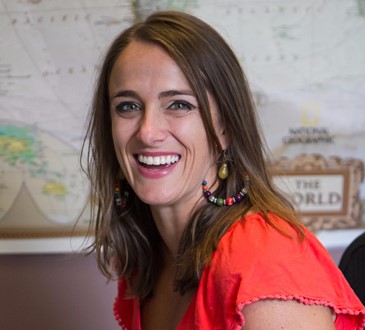 Meet Victoria Downey
Instructor of Geography
Meet Victoria Downey
Instructor of Geography
Master of Arts (MA) in Geography, University of Kansas; Bachelor of Arts (BA) in Geography with Departmental Honors, University of Kansas
Degrees & Certificates We Offer
The Geography Department does not offer a degree, but does offer courses in Geography of the United States, Introduction to Human Geography, Physical Geography, World Regional Geography, Minnesota Geography, and special topics or independent study.
Certain Geography courses at Anoka-Ramsey satisfy Minnesota Transfer Curriculum (MnTC) requirements.
Meet Our Students and Alumni
Student Carousel
Carousel Navigation
Carousel Slides
Meet Jared Waln

Jared Waln

Arts & Communication

Music

"The whole music department at Anoka Ramsey is amazing! All the instructors are very helpful. Not only are they wonderful educators, but they have also been great mentors for me. They have pushed me, and helped me reach my potential further than I've expected."

Meet Kayshree Jagannath

Kayshree Jagannath

MnTC

AA/Psychology

"Anoka-Ramsey has a friendly environment of people and the staff is so friendly. There are a wide variety of program courses to choose from, and its courses are part of the Minnesota Transfer Curriculum (MnTC)."

Meet Matthew Dion

Matthew Dion

Information Systems

Computer Science & Pre Engineering

"Anoka-Ramsey has so much to offer: cheaper tuition than the University Of Minnesota; computer science and engineering courses; amazing teachers and great clubs such as the Physics and Engineering Club and the Computer Science Club."
Carousel Pagination