Geography Department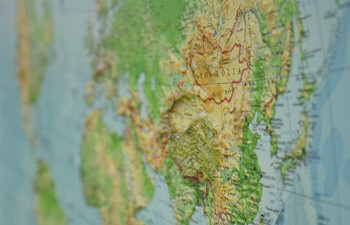 Have you ever wondered how the Earth's processes work, why places differ from one another, and how humans relate to their environment? Geography is a discipline that bridges the social and natural sciences, and helps students to gain a holistic understanding of the world around them.
The Geography Department faculty have a wide range of interests and expertise, from postcolonial studies to geology to tourism to capitalistic critiques and more. Geography faculty encourage students to critically engage with the world around them by asking not only "what?" and "how?" but also "why?".
Course Descriptions
Department Directory
Admissions | 763-433-1300
Dean Luanne Hogan | 763-433-1297
Meet Victoria Downey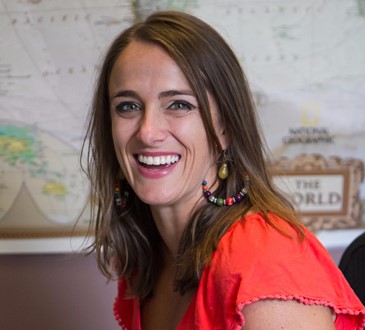 Meet Victoria Downey
Instructor of Geography
Meet Victoria Downey
Instructor of Geography
Master of Arts (MA) in Geography, University of Kansas; Bachelor of Arts (BA) in Geography with Departmental Honors, University of Kansas
Degrees & Certificates We Offer
The Geography Department does not offer a degree, but does offer courses in Geography of the United States, Introduction to Human Geography, Physical Geography, World Regional Geography, Minnesota Geography, and special topics or independent study.
Certain Geography courses at Anoka-Ramsey satisfy Minnesota Transfer Curriculum (MnTC) requirements.
Meet Our Students and Alumni
Student Carousel
Carousel Navigation
Carousel Slides
Meet Jamie Haddox

Jamie Haddox

Arts & Communication

Creative Writing

"Having taken creative writing classes at Anoka- Ramsey, I can honestly say that talent alone isn't enough, no matter how talented. There's so much I didn't know. I've also learned that part of writing is having a network. You'll never meet half the people you should without going to school."

Meet Mikhail Morrison

Mikhail Morrison

Allied Health & Nursing

AS Exercise Science

"The instructors who teach in the Exercise Science program are the best. They make the learning experience fun and simple to understand, and they're always available to help, even if it is not directly related to the program."

Meet Hans Boyum

Hans Boyum

MnTC

Associate in Arts

"I think that Anoka Ramsey is a great college for anyone looking to start a college education."
Carousel Pagination