Geography Department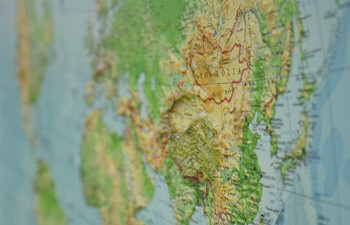 Have you ever wondered how the Earth's processes work, why places differ from one another, and how humans relate to their environment? Geography is a discipline that bridges the social and natural sciences, and helps students to gain a holistic understanding of the world around them.
The Geography Department faculty have a wide range of interests and expertise, from postcolonial studies to geology to tourism to capitalistic critiques and more. Geography faculty encourage students to critically engage with the world around them by asking not only "what?" and "how?" but also "why?".
Course Descriptions
Department Directory
Admissions | 763-433-1300
Dean Luanne Hogan | 763-433-1297
Meet Victoria Downey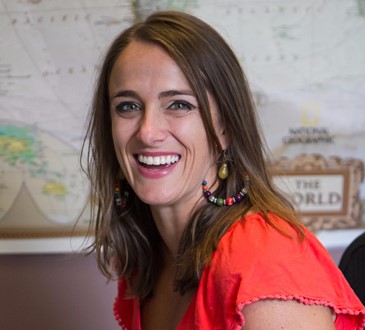 Meet Victoria Downey
Instructor of Geography
Meet Victoria Downey
Instructor of Geography
Master of Arts (MA) in Geography, University of Kansas; Bachelor of Arts (BA) in Geography with Departmental Honors, University of Kansas
Degrees & Certificates We Offer
The Geography Department does not offer a degree, but does offer courses in Geography of the United States, Introduction to Human Geography, Physical Geography, World Regional Geography, Minnesota Geography, and special topics or independent study.
Certain Geography courses at Anoka-Ramsey satisfy Minnesota Transfer Curriculum (MnTC) requirements.
Meet Our Students and Alumni
Student Carousel
Carousel Navigation
Carousel Slides
Meet Yinka Jerry

Yinka Jerry

MnTC

AA Psychology Emphasis

"Anoka-Ramsey is a great place to start for young adults especially if they do not know what they want to major in. The staff are able to help students down that career path."

Meet Marina Richter

Marina Richter

Natural Sciences

AS Biology

"The professors at Anoka Ramsey are not only knowledgeable about course content but also care about their students' success."

Meet Hoang Doan

Hoang Doan

MnTC

AAS Business

"It was cheap and I wanted to attend a small college."
Carousel Pagination