Profile - Joe Schoen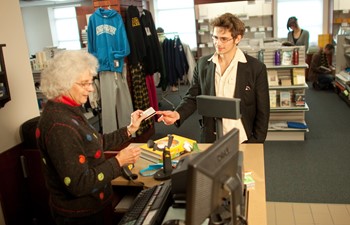 Instructor Profile
Meet Joe Schoen
Instructor of Economics
Master of Science (MS) in Agricultural and Applied Economics, University of Wisconsin Madison; Bachelor of Science (BS) in Economics and in Public Administration, University of Wisconsin Green Bay
Question and Answer
Question

Where did you teach before coming to Anoka-Ramsey?

Answer

Before coming to Anoka-Ramsey, I was an instructor in Wisconsin at Mid-State Technical College and at the University of Wisconsin-Marshfield/Wood County.  

Question

Did you have a specialty in graduate school?

Answer

In graduate school, I emphasized in environmental and natural resource economics along with spatial economics. 
Fun Facts
Fun Fact #1

For fun, Joe he enjoys spending time with his family, running, and being outdoors.
Meet Our Students and Alumni
Student Carousel
Carousel Navigation
Carousel Slides
Meet Amy Anderson

Amy Anderson

Business

AS Marketing & Management

"In the Business program I learned so much more than just the skills that employers are looking for. I learned the ability to exceed employers' expectations as well as your own!"

Meet Angela Kealey

Angela Kealey

MnTC

Associate in Arts

"Deciding to attend Anoka-Ramsey was one of the best decisions I ever made. I received my two-year degree with the lowest tuition in Minnesota and with a very flexible class schedule. I also gained hands-on experience through Phi Theta Kappa, which has strengthened my academic studies."

Meet Mei Luu

Mei Luu

MnTC

Generals & Transfer

"My TRIO SSS advisor always gave me professional assistance and personal encouragement throughout the years. I still feel a welcoming atmosphere every time I visit the TRIO SSS office. When I was a student at Anoka-Ramsey, my advisor helped me create my study plan so I could achieve my bachelor's degree efficiently. I am very thankful for all their help, support and services. TRIO SSS is a valuable program that we have on-campus."
Carousel Pagination