Anthropology Department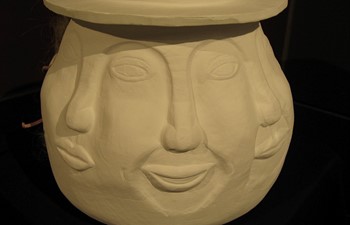 Students of anthropology study societies and civilizations across time, around the world. They use scientific skills to better understand the human condition, examining human culture, biology and evolution, music, art and the remains of past civilizations.
Anthropology is the study of humanity through time and space. Anthropology is a holistic discipline — we look at the whole of the human condition including culture, human biology and evolution, music, art, and the cultural remains of peoples past. There are four sub-disciplines in the field of anthropology — cultural anthropology, biological anthropology, linguistics and archaeology. As a science, each of these sub-disciplines uses the skill set of any scientist which includes observing natural/cultural phenomena, employing research methodologies, creating and testing hypotheses, applying theories, and developing vast datasets.
Course Descriptions
Department Directory
Admissions | 763-433-1300
Dean Luanne Hogan | 763-433-1297
Meet Lisa Becker, PhD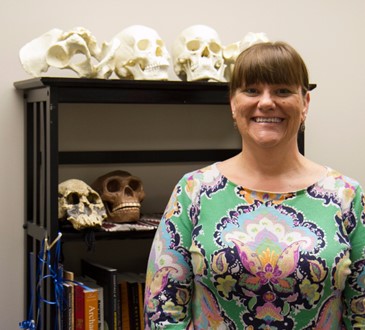 Meet Lisa Becker, PhD
Instructor of Anthropology
Meet Lisa Becker, PhD
Instructor of Anthropology
Doctor of Philosophy (PhD) in Biological Anthropology, Indiana University; Master of Arts (MA) in Biological Anthropology, Indiana University; Master of Science (MS) in Anthropology, Minnesota State University Mankato; Bachelor of Science (BS) in Anthropology/Social Studies, Minnesota State University Mankato
Courses We Offer
The Anthropology Department does not offer a degree, but does offer four courses Principles of Archaeology, Introduction to Cultural Anthropology, Introduction to Physical Anthropology and Environmental Anthropology.
Certain Anthropology courses at Anoka-Ramsey satisfy Minnesota Transfer Curriculum (MnTC) requirements.
Meet Our Students and Alumni
Student Carousel
Carousel Navigation
Carousel Slides
Meet Leetha Phommachack

Leetha Phommachack

Nursing RN

AS Nursing

"Anoka-Ramsey offers many tools for students to become successful in their journey of higher education. I really appreciated the amount of support there is for non-traditional students such as myself."

Meet Andrew Sandahl

Andrew Sandahl

MnTC, Engineering

AS Engineering

"I chose Anoka-Ramsey to fulfill generals and core electives for an electrical engineering degree, to keep overall tuition inexpensive, and to stay close to home. The pre-engineering degree gives beginner engineering students the fundamentals that they need in mathematics, physics, engineering and chemistry. These are crucial to the development they need to build upon when transferring to a university to finish their bachelor's degree."

Meet LaShaunda Newsom

LaShaunda Newsom

Natural Sciences

Biological Science

"Anoka-Ramsey has so many resources and the instructors are very helpful. The majority of my instructors were great but the one that sticks out the most is Jennifer Braido. She's awesome and helpful."
Carousel Pagination