College offering National Science Foundation S-STEM Scholarships to five new freshman students in fall 2018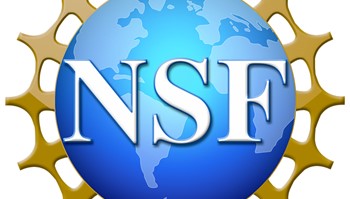 March 02, 2018
Anoka-Ramsey Community College is excited to announce its partnership in a $5 million Scholarship in STEM (S-STEM) grant to provide scholarships to students at Anoka-Ramsey Community College, North Hennepin Community College, Ridgewater College, St. Cloud Technical and Community College and St. Cloud State University. The partnership will recruit and support academically high-achieving students who are interested in pursuing a STEM-related degree in Science, Technology, Engineering or Mathematics.
Eligible Anoka-Ramsey programs include:
Biology
Chemistry
Computer Science
Engineering
The National Science Foundation grant will provide support for students over the next five years. Of the 1,536 active National Science Foundation S-STEM grants, only one percent are funded for more than $4 million, which means the ACCESS STEM consortium is among the top one percent of grants by funding. It is also the first multi-institution project funded by an S-STEM grant in Minnesota.
Scholars at Anoka-Ramsey are eligible to receive up to $7,500 per year for two years. Scholars who receive a two-year scholarship and complete their STEM degree program at Anoka-Ramsey will have the opportunity to receive an additional two-year scholarship of up to $9,000 per year once transferred to St. Cloud State University.
"This could be life-changing for the students selected for these scholarships," said Anoka-Ramsey Engineering Faculty member and member of the group which applied for the NSF scholarship program, William Saari. "The selected students will not only receive up to $33,000 for their four-year degree program, they will also be part of a cohort and receive dedicated support, from tutoring to undergraduate research opportunities, to help ensure their success throughout their studies."
For more information about eligibility, and to apply, visit AnokaRamsey.edu/cost-aid/scholarships-loans-grants/scholarships/access-stem-scholarship/
More about the NSF Scholarship Program s
The National Science Foundation (NSF) scholarships in Science, Technology, Engineering, and Mathematics program (S-STEM) addresses the need for a high quality STEM workforce in areas of national priorities. The program seeks to increase the success of low-income academically talented students with demonstrated financial need who are pursuing associate, baccalaureate, or graduate degrees in science, technology, engineering, and mathematics (STEM). The program provides awards to Institutions of Higher Education (IHEs) to fund scholarships, and to enhance and study effective curricular and co-curricular activities that support recruitment, retention, student success, and graduation in STEM.
The S-STEM program particularly encourages proposals from two-year institutions, Minority Serving Institutions (MSIs), and urban public and rural institutions.
Supplementary Information
Recent News

Anoka-Ramsey In The News

Contact Us

Marketing & Public Relations

Media Relations Contacts: Mary Jacobson & Fia Prpic