Anoka-Ramsey Community College announces keynote speaker in honor of 50 Years of Nursing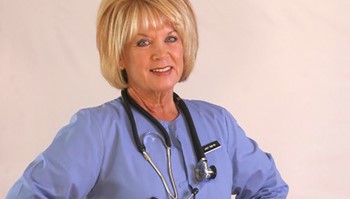 August 28, 2017
On Thursday, Sept. 21, Anoka-Ramsey Community College will celebrate 50 years of the Nursing program with an event in Andover, Minn., for college alumni. The event will feature a talk by Janet Izzo, RN, an alumna and author of Hotel Hennepin. 
Since 1967, Anoka-Ramsey has offered high-quality education to individuals interested in the profession of Allied Health and Nursing. At Anoka-Ramsey, the Nursing program is part of the Minnesota Alliance for Nursing Education (MANE), which is a collaborative dual enrollment program. It offers students the option to benchmark at the fifth semester, earn their associate's degree and sit for the NCLEX-RN board exam. They can also transfer seamlessly into Metropolitan State University to complete a bachelor's degree on both campuses of Anoka-Ramsey.
In addition to the MANE program, students who have graduated in the past can enroll in the RN to BSN programs, which are offered at both the Coon Rapids Campus and the Cambridge Campus, allowing students to pursue a bachelor's degree.
The 50th Anniversary Celebration in September is being held in honor of the Nursing program at Anoka-Ramsey, which is the second-largest nursing program in Minnesota.
A 1987 graduate from the Anoka-Ramsey School of Nursing, Janet Izzo, RN, will give the keynote speech during the program. Izzo credits the success of her career to the strong start and the mentoring she received while she was studying in the Nursing program at Anoka-Ramsey.
Over the course of 30 years, she has worked in various areas of nursing including Medical-Surgical and Post-Surgical. She is a certified Sexual Assault Nurse Examiner, who has worked in both Hennepin and Anoka County. She has worked with survivors of rape, performing evidentiary exams and providing support to victims.
In 1990, Izzo achieved her life-long dream of working with women and their babies in the field of Obstetrics at Hennepin County Medical Center in Minneapolis. She provided quality care to women from many different countries and nationalities. It was there she discovered that people share more similarities than they do differences.
"We all hope for love, health and safety for ourselves and our families," said Izzo. "That is the desire of every human being. We may not speak the same languages or walk the same paths, but our needs are the same."
Izzo wrote the book entitled Hotel Hennepin, which was published in 2010. It relates her experiences working as a staff and charge nurse at Hennepin County Medical Center. In the book, she recounts true experiences from her nursing career, and the stories range from funny anecdotes to poignant vignettes.
Now, Izzo travels throughout the U.S., speaking to nurses and nursing students on the topic, "Nurses Can Make the Difference." Izzo said her goal is to educate, inspire and entertain her audience. She is looking forward to speaking to nurses, faculty, alumni and their guests during the Anoka-Ramsey School of Nursing's 50th Anniversary Celebration.   
The Nursing: 50th Anniversary Celebration is open to alumni of the Nursing program. It will include an awards ceremony and Continuing Education Credits (CEUs), and the cost to register is $30 per person. It will run from 5 to 8 p.m. on Thursday, Sept. 21, with a welcoming reception at 5 p.m., dinner at 6 p.m., and the program at 7 p.m., followed by the presentation of awards. The event will take place at the Courtyards of Andover, located at 13545 Martin St. NW in Andover, Minn.
Nursing: 50th Anniversary Celebration
Keynote Speaker: Janet Izzo, RN
5 pm to 8 pm, Thursday, Sept. 21, 2017
Courtyards of Andover
$30 Registration
Nursing Alumni Welcome
An event celebrating the Nursing program at Anoka-Ramsey's Cambridge Campus will also be held in the spring, with "Distinguished Nursing through the Decades" slated for Saturday, April 21, 2018. 
For more information or to register, visit AnokaRamsey.edu/Nursing50th.
Supplementary Information
Recent News

Anoka-Ramsey In The News

Contact Us

Marketing & Public Relations

Media Relations Contacts: Mary Jacobson & Fia Prpic