Profile - Vinny Morocco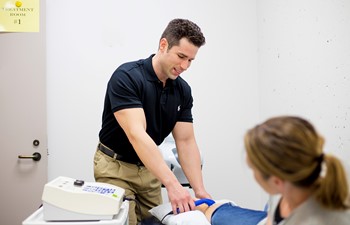 Student Profile
Meet Vinny Morocco
PTA program
Question and Answer
Question

Are you currently employed while attending Anoka-Ramsey?

Answer

Right now I am a personal trainer at Lifetime Fitness, and a science tutor at Anoka-Ramsey.

Question

What has been a highlight during your time in college so far?

Answer

Acceptance into the Physical Therapist Assistant program, because I know the selection process is very scrupulous. It's always nice when hard work pays off.

Question

What was one challenge you overcame while you were attending Anoka-Ramsey?

Answer

Getting back into the swing of things. It had been a couple years since I attended college, but I knocked the rust of pretty quickly.

Question

Name one thing you want people to know about the Physical Therapist Assistant program at Anoka-Ramsey.

Answer

It's very selective, so after all the hard work, it's that much sweeter. You know that you earned your seat and that you belong there.
Fun Facts
Fast Fact #1

Vinny's hobbies include working out and helping others to achieve their fitness goals.

Fast Fact #2

Vinny plans to pursue his doctorate in Physical Therapy.
Meet Our Students and Alumni
Student Carousel
Carousel Navigation
Carousel Slides
Meet Yinka Jerry

Yinka Jerry

MnTC

AA Psychology Emphasis

"Anoka-Ramsey is a great place to start for young adults especially if they do not know what they want to major in. The staff are able to help students down that career path."

Meet Marina Richter

Marina Richter

Natural Sciences

AS Biology

"The professors at Anoka Ramsey are not only knowledgeable about course content but also care about their students' success."

Meet Hoang Doan

Hoang Doan

MnTC

AAS Business

"It was cheap and I wanted to attend a small college."
Carousel Pagination