Profile - Bridgette Gergen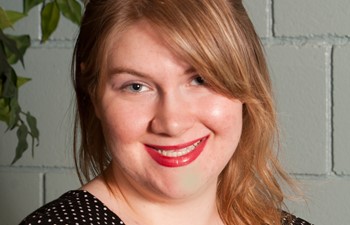 Student Profile
Meet Bridgette Gergen
Music program
Question and Answer
Question

What originally brought you to Anoka-Ramsey?

Answer

What sparked my interest in Anoka-Ramsey was its closeness, and that it's inexpensive.  Anoka-Ramsey was just what I needed in a college.

Question

Name one of the best aspects of Anoka-Ramsey.

Answer

The mellow atmosphere at Anoka-Ramsey. I didn't feel rushed to get in and get my education over with while attending and I liked that.

Question

What is one thing you want people to know about the Music program at Anoka-Ramsey?

Answer

In high school, if you weren't involved in music because maybe it wasn't offered or they didn't have your instrument, but you still want to pursue music as a career, enroll in the associate in arts degree program.  You can always take lessons on your instrument or, if you like singing, take voice lessons. There is so much more to your voice than you realize in voice lessons. Plus, there are great instructors who really do love this as much as you do.
Meet Our Students and Alumni
Student Carousel
Carousel Navigation
Carousel Slides
Meet Cyril Dela Cruz

Cyril Dela Cruz

Arts & Communication

AFA Music

There are crazy awesome connections and great resources here at Anoka-Ramsey. You also develop character learning about the world and your major.

Meet Alexis Johnson

Alexis Johnson

Music

AFA Music

The teachers really want you to succeed and will make sure they do everything they can to help you. You aren't just a number here!

Meet Tucker Seagraves

Tucker Seagraves

Arts & Communication

AFA Music

The level at which the faculty care about each and every student on a personal level is truly amazing.
Carousel Pagination