Geography Department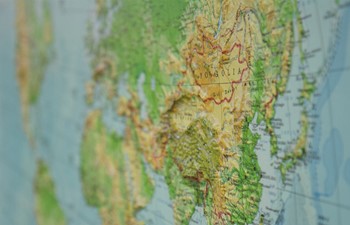 Have you ever wondered how the Earth's processes work, why places differ from one another, and how humans relate to their environment? Geography is a discipline that bridges the social and natural sciences, and helps students to gain a holistic understanding of the world around them.
The Geography Department faculty have a wide range of interests and expertise, from postcolonial studies to geology to tourism to capitalistic critiques and more. Geography faculty encourage students to critically engage with the world around them by asking not only "what?" and "how?" but also "why?".
Course Descriptions
Department Directory
Admissions | 763-433-1300
Dean Luanne Hogan | 763-433-1297
Meet Victoria Downey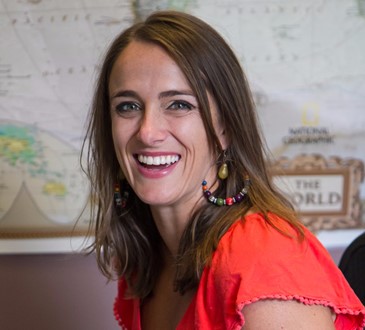 Meet Victoria Downey
Instructor of Geography
Meet Victoria Downey
Instructor of Geography
Master of Arts (MA) in Geography, University of Kansas; Bachelor of Arts (BA) in Geography with Departmental Honors, University of Kansas
Degrees & Certificates We Offer
The Geography Department does not offer a degree, but does offer courses in Geography of the United States, Introduction to Human Geography, Physical Geography, World Regional Geography, Minnesota Geography, and special topics or independent study.
Certain Geography courses at Anoka-Ramsey satisfy Minnesota Transfer Curriculum (MnTC) requirements.
Meet Our Students and Alumni
Student Carousel
Carousel Navigation
Carousel Slides
Meet Tina Klaysmat

Tina Klaysmat

Allied Health & Nursing

AS Exercise Science

"I chose ARCC because it is close to home, affordable, and they have a lot to offer in terms of classes and Transfer Pathways."

Meet Logan Douglas

Logan Douglas

Arts & Communication

AFA Theatre

"I think the best aspect of Anoka-Ramsey is the people. Everyone here, staff and students alike, feels super down to earth, and I'm never too scared or nervous to engage in conversation with them… We all help each other with our problems and I think that's one of my biggest reasons I'm glad I came here."

Meet Madison Rowe

Madison Rowe

Information Systems

AS Computer Science

"I was nervous about my decision to come to Anoka-Ramsey because of the stigma of community colleges, but it was the right decision for me."
Carousel Pagination