Coronavirus (COVID-19) Resources & Updates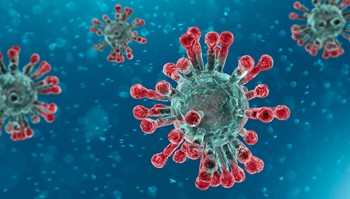 March 12, 2020
For all updates from Anoka-Ramsey and Minnesota State, visit: 
Anoka-Ramsey Community College is closely monitoring the developing situation with the Coronavirus (COVID-10) and is committed to taking steps necessary to protect the health and safety of our college community. 
To protect yourself and your community from COVID-19 or other infectious diseases, good hygiene is the first line of defense. According to the Minnesota Department of Health, schools do not need to take special precautions beyond what is normally recommended to prevent the spread of viruses.
Everyday prevention measures like washing your hands with soap and water, covering coughs and sneezes, and staying home when sick reduces the risk of spreading respiratory infections. If you experience the most frequently reported signs and symptoms of fever, cough, muscle aches, fatigue or shortness of breath and are concerned about your health, please contact your doctor or your city, county, or state department of health.  
Anyone planning to travel to should review the CDC travel recommendations and keep an eye on the news for updates on this evolving situation. Chancellor Malhotra suspended all Minnesota State school and business-related international travel effective Feb. 28.  This includes study abroad programs, and any other activities involving faculty, staff and students. 
Supplementary Information
Recent News

Anoka-Ramsey In The News

Contact Us

Marketing & Public Relations

Media Relations Contacts: Mary Jacobson & Fia Prpic