Adjusting to a New Normal: A Coach's Perspective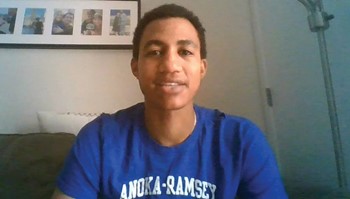 June 30, 2020
Brandon Bader's first season as head coach of Anoka-Ramsey Community College's Women's Volleyball team has been—unique. But social distancing guidelines and new ways of engaging with current and future students haven't slowed the coach down.
He's maintained commitments from future players and found ways to support current members of the team who are transitioning to online learning.
"It's shifted more to helping them adjust," he says. "A lot of coaches at the high school and club level were pushing for engagement, getting athletes training physically."
"We took the opposite approach," Brandon says." We told them we understand the situation and offered them the chance to adjust."
"We're in this together. Connecting with people is so important. We're going to come out stronger."
While allowing his players to adjust to a new normal, Brandon has used his downtime to explore off-court projects, including a podcast called "Outside the Antenna." It's way for Brandon to connect with "people who want to talk."
Interviewing individuals from the sports world and beyond about their experience and expertise, Brandon says he's looking at the project to help foster connection amidst isolation and social distancing.
Supplementary Information
Recent News

Anoka-Ramsey In The News

Contact Us

Marketing & Public Relations

Media Relations Contacts: Mary Jacobson & Fia Prpic