Theatre Department
Recognized by the Kennedy Center in 2013 for distinction in theater production, Anoka-Ramsey Community College offers one of the finest two-year theater education programs in Minnesota.
Our productions are only open for participation to Anoka-Ramsey students, allowing greater opportunities in acting, design and production. Join a nearly 50-year tradition of creating engaging, exciting theater here at Anoka-Ramsey.
Our Theater degree has a generalist focus allowing Associate of Fine Arts (AFA) in theater majors a variety of experiences in acting, design and production. Classroom learning offers students an introduction to practices, techniques and historical influences that are unique to our productions.
Our three show season serves as a laboratory where classroom learning is practiced and excellence demonstrated. Our productions serve as springboard for deeper learning about the craft of theater making.
Course Descriptions
Department Directory
Admissions | 763-433-1300
Dean Hannah Oliha-Donaldson |
763-433-1186
Meet Blayn Lemke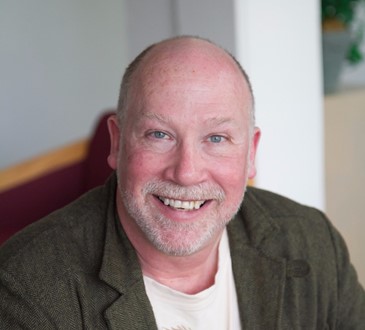 Meet Blayn Lemke
Instructor of Theatre
Meet Holli Richgels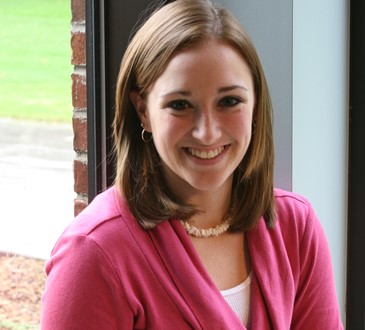 Meet Holli Richgels
Theatre student
Degrees We Offer
Courses offered include a wide range of specialties with particular emphasis on performance and technical theatre.

The department offers one degree:
Fall Play 2022

"Enchanted April"
by Matthew Barber
Directed by Lisa Weaver

Feeling lost in the shadows of marriage and forgotten in the rush of 1920s post-war society, two London housewives pool their savings to rent a villa in Italy for a ladies-only holiday away, reluctantly recruiting a pair of difficult upper-class women to share the cost and the experience. Together under the Mediterranean sun, the four women clash—and then begin to bond and bloom—until men once again upset the balance.

Spring Musical 2023

"Be More Chill"
by Joe Iconis & Tracz
Directed by Lisa Weaver

"More than survive." That's all Jeremy Heere wants out of high school. But looking up from the bottom of the social ladder, there's little hope for the uncool Jeremy. But what if there was an easy way to change all that? Enter the SQUIP, a Japanese nanocomputer in the form of an easy-to-swallow pill. The SQUIP will implant itself in your brain and tell you what to wear, what to say, and how to act to achieve ultimate coolness. Seems like an easy choice, right? But when things with the SQUIP take an unexpected, darker turn, is Jeremy willing to lose his best friend, his crush, his classmates, and the whole world, all in an effort to be more chill?

Set to a hot pop-rock score by Joe Iconis, Be More Chill is a hilarious sci-fi tale of high school and one boy's quest to fit in.

Cambridge Campus produces one production each academic year.

Students participate in all aspects of production including acting, stagecraft, lighting, costuming, stage management and assistant directing.

Whether you are an experienced performer or a novice, there is a place for you in the Theatre program. If you can hammer a nail, sew a stitch, or create a character onstage, we want you!


"Comedy Triple Feature"
"The Proposal"
"Here We Are"
"The Sure Thing"

By: Anton Chekhov, Dorothy Parker, David Ives
Directed by: Lisa Weaver


"And Then There Were None"

By: Agatha Christie
Directed by: Lisa Weaver

"The Last Night of Ballyhoo"

By: Alfred Uhry
Directed by: Lisa Weaver

"Nice People Dancing to Good
Country Music"

By: Lee Blessing
Directed by: Lisa Weaver


"Fools"

By: Neil Simon
Directed by: Gail Kasl


"The Dining Room"

By: A.R. Gurney
Directed by: Gail Kasl


"Dinner with Friends"

By: Donald Margulies
Directed by: Lisa Weaver
 

Our students are engaged in all areas of production. Whether performing on stage as actors or creating props and costumes in our shops or building scenery, running lights, sound, and special effects behind the scenes – we offer many exciting opportunities for everyone to get involved.

Take a look at some of our recent work and see for yourself the variety and quality of our student's production work here at Anoka-Ramsey Community College.

 

 

 

The Foreigner

By Larry Shue
Directed by Thomas McCarthy


Guys and Dolls

By Damon Runyon
Music & Lyrics by Frank Loesser
Book by Jo Swerling, and Abe Burrows.
Directed by Scott Ford


The Hollow

By Agatha Christie
Directed by Lisa Weaver


"Flavio Betrayed a Comedia"

By: Scott Ford
Directed by: Scott Ford


HONK!

Music by: George Stiles
Books and Lyrics by: Anthony Drewe
Directed by: Scott Ford


A View From the Bridge

By: Arthur Miller
Directed by: Lisa Weaver


The IT Girl

By: Michael Small and BT McNichol
Directed by: Scott Ford


Las Hermanas Padilla

By: Tony Meneses
Directed by: Blayn Lemke


Tartuffe

By: Moilere
Directed by: Blayn Lemke


Urinetown The Musical

Music By: Mark Hollmann
Lyrics By: Mark Hollmann and Greg Kotis
Directed By: Scott Ford


The House of Blue Leaves

By: John Guare
Directed by: Blayn Lemke


Anatomy of Gray

By: Jim Leonard
Directed: Scott Ford


Book of Days

By: Lanford Wilson
Directed by: Lisa Weaver


Harvey

By: Mary Chase
Directed by: Jack Bibee


HMS Pinafore

By: Gilbert & Libretto Sullivan
Directed by: Blayn Lemke

Anoka-Ramsey Community College is a great place to begin or continue your Theatre training. 

Students of Anoka-Ramsey regularly go on to complete Theatre degrees at four-year colleges and universities such as the University of Minnesota, University of

Minnesota-Duluth, Hamline University, Minnesota State University at Mankato and Moorhead, Winona State University, the University of  Colorado, the University of South Dakota, and many others.

Theatre students from Anoka-Ramsey regularly appear on stage and backstage all over the Twin Cities. Our alumni have worked for the best theatres in the region including the Guthrie, Chanhassen Dinner theatres, Theatre in the Round, the Old Log Theatre and the Medora Musical. Others have appeared in television commercials and locally produced films. Some have even grabbed the national spotlight, performing on stage and television for Disney and Nickelodeon and stage managing international Broadway Tours.

Whether you are an experienced performer or technician or a theatre novice, there is a place for you in the Anoka-Ramsey Theatre program. We can provide you with valuable experience and training to start a career in theatre or just a welcoming environment to discover all the elements that go into a production. With three major productions each year at the Coon Rapids Campus and one production at the Cambridge Campus, regular opportunities for involvement abound as students participate in all aspects of production; including acting, stagecraft, lighting, sound, props, costuming, stage management, and assistant directing. If you have a desire to construct scenery or costumes or create a character onstage, this is the place for you!

Whether you become directly involved or not, be sure to see all four shows. Anoka-Ramsey students receive two free tickets for each production.

Tickets are available online starting four weeks prior to each performance or can be purchased at the box office starting 1 hour prior to curtain each night.
More About The Department
Meet Our Students and Alumni
Student Carousel
Carousel Navigation
Carousel Slides
Meet Brandon Osero

Brandon Osero

Arts & Communication

AFA in Theatre

"The Theatre Department offers a warm, welcoming environment. The instructors provide fantastic feedback to their students. There are also wonderful opportunities for all students to be involved in theatre whether it is onstage, backstage, directing or participating in classroom activities."

Meet Neal Skoy

Neal Skoy

Arts & Communication

AFA Theatre

"The student counselors and academic advisors were a great resource for me. They were a fantastic help in figuring out the standard college confusions. I recommend taking advantage of those wonderful people.

This college is a gem. The environment, when taken full advantage of, is a remarkable place to learn. It's close to home and you can't beat the tuition. If allowed, this place grows on you!

I enjoyed a lot of GREAT instructors at Anoka-Ramsey. Every subject was led with friendly wisdom and approachable guidance. A school is defined by its instructors and these people are absolutely fantastic.

The Theater program at Anoka Ramsey is solid. The shows are great. The experiences are unforgettable. The hands are more than capable for giving you the experience you need. You can't go wrong. I am a bit biased toward the Theater Department. The Theatre instructors are personable, full of passion, and genuinely smart theater people. Also, the Music Department is underrated –no matter how much credit is given to them."

Meet Courtney VonVett

Courtney VonVett

Arts & Communication

AFA in Theatre

"The sense of community among the students and faculty. If one of my instructors is having a rough day or has to cancel a class due to an emergency, I know there are a number of students who will go out of their way to email that teacher and make sure things are okay. The instructors will do the exact same thing for the students."
Carousel Pagination