Philosophy & Humanities Department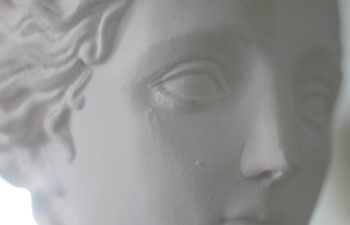 Philosophy & Humanities Department
Is the examined life more rewarding? Students can discover the answer for themselves as they explore belief systems, logic and ethics as well as celebrated literature, art and music from past and present.
Meet Monica (Mo) Janzen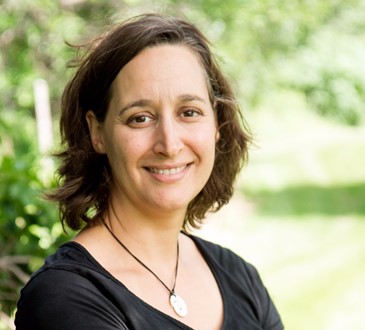 Meet Monica (Mo) Janzen
Instructor of Philosophy
Meet Monica (Mo) Janzen
Instructor of Philosophy
Doctor of Philosophy (PhD) in Philosophy, University of Minnesota; Masters of Arts (MA) in Philosophy, University of Minnesota; Bachelor of Arts (BA) in Philosophy, College of St. Catherine
Courses We Offer
The Philosophy and Humanities Department does not offer a degree.
The department offers courses in two disciplines: Philosophy and the Humanities.
Courses include a Comparative Religions course, which explores the idea of the sacred according to different faith traditions. Humanities courses explore celebrated cultural expressions from a variety of cultures, past to present.
Philosophy and Humanities courses at Anoka-Ramsey satisfy certain Minnesota Transfer Curriculum (MnTC) requirements.
More About The Department
Philosophy and Humanities are related fields of inquiry into the human mind and the human condition. Philosophy involves the art of wondering while Humanities involves the art of being. 
Philosophical questions include the nature of reality, knowledge, values and ethics. The study of philosophy introduces students to a long tradition of arguments in response to one another, with each argument meant to improve upon the last, thus opening the student to new and profound insights. various forms of expression.     
Meet Our Students and Alumni
Student Carousel
Carousel Navigation
Carousel Slides
Meet Leetha Phommachack

Leetha Phommachack

Nursing RN

AS Nursing

"Anoka-Ramsey offers many tools for students to become successful in their journey of higher education. I really appreciated the amount of support there is for non-traditional students such as myself."

Meet Andrew Sandahl

Andrew Sandahl

MnTC, Engineering

AS Engineering

"I chose Anoka-Ramsey to fulfill generals and core electives for an electrical engineering degree, to keep overall tuition inexpensive, and to stay close to home. The pre-engineering degree gives beginner engineering students the fundamentals that they need in mathematics, physics, engineering and chemistry. These are crucial to the development they need to build upon when transferring to a university to finish their bachelor's degree."

Meet LaShaunda Newsom

LaShaunda Newsom

Natural Sciences

Biological Science

"Anoka-Ramsey has so many resources and the instructors are very helpful. The majority of my instructors were great but the one that sticks out the most is Jennifer Braido. She's awesome and helpful."
Carousel Pagination