Natural Science Department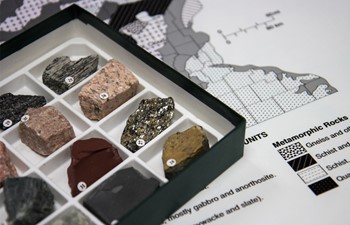 Natural Science Department
Do you have a natural interest in science? The Natural Science Department offers fascinating courses in astronomy, geology and meteorology!
Courses & Degrees We Offer
Weather Station at Coon Rapids Campus
Question: Notice something weird on the roof the Coon Rapids Science Building?
It's a working weather station, maintained by the Natural Science Department and you could help take their readings!
Meet Our Students and Alumni
Student Carousel
Carousel Navigation
Carousel Slides
Meet Dillon Danforth

Dillon Danforth

MnTC

AA & Undergraduate Research

"The best aspects of Anoka-Ramsey were the small class sizes and the ability to connect with my instructors. This was a perk I did not fully realize until I attended the University of Minnesota. The highlight of my time at Anoka-Ramsey was working with my environmental sciences instructor and the undergraduate research project. As the result of that research, I traveled to Mesa, Arizona to attend a conference and share our research with students and faculty from various community colleges around the country."

Meet Marty Marchio

Marty Marchio

Natural Sciences

Environmental Science

"Logistics made Anoka-Ramsey more feasible for me to attend, and I am so happy it worked out that way. The Environmental Science program was more in-depth and challenging than I imagined it would be."

Meet Anna Pescola

Anna Pescola

Natural Sciences

AS Environmental Science

"The approachable faculty is the main contributor to my success as a student. I took mostly STEM core classes where the classes were small, but the content could get pretty heavy. Every professor I had made me feel comfortable visiting their office to get help."
Carousel Pagination