Profile - Jared Waln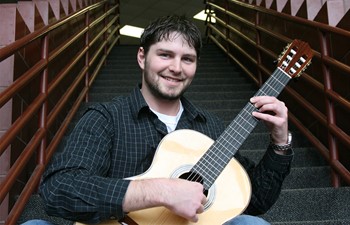 Student Profile
Meet Jared Waln
Music program
Question and Answer
Question

What degree did you pursue at Anoka-Ramsey?

Answer

The associate in fine arts in Music.

Question

Did you have a favorite faculty member?

Answer

The whole Music Department at Anoka-Ramsey was amazing! All of the instructors were very helpful. Not only were they wonderful educators, but they were great mentors for me. They pushed me, and helped me reach my potential further than I ever expected.
Meet Our Students and Alumni
Student Carousel
Carousel Navigation
Carousel Slides
Meet Bridgette Gergen

Bridgette Gergen

Arts & Communication

Music

"Anoka-Ramsey was close to home, and inexpensive. Just what I needed in a college. Plus, there were great instructors who really do love music as much as I do.

I used Advising when first enrolling at Anoka-Ramsey, and it made the enrolling process much less complicated and overwhelming."

Meet Ben Kelly

Ben Kelly

Arts & Communication

Music

"I chose Anoka-Ramsey because I knew a lot of people who attended and they all turned out to be very talented and professional musicians and they all recommended Anoka-Ramsey. The faculty all really enjoy their jobs and have been some of the most supportive people in my life."

Meet Katie Aiuppa

Katie Aiuppa

Arts & Communication

Music

"I chose Anoka-Ramsey because it was close to home, has a GREAT music program, and it is much cheaper than a four year school that I can just transfer to when I finish my first two years of college."
Carousel Pagination