Profile - Mikhail Morrison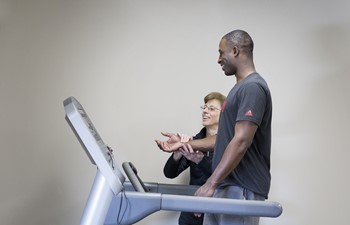 Student Profile
Meet Mikhail Morrison
Exercise Science Program
Question and Answer
Question

What originally brought you to Anoka-Ramsey?

Answer

I chose Anoka-Ramsey because it was close to where I live, and it was the best option for me to continue my education.

Question

What are your favorite things about Anoka-Ramsey?

Answer

The best aspect of Anoka Ramsey is that it doesn't feel like a huge university. I've been to a big university before and I didn't have the greatest experience. Coming to Anoka-Ramsey made attending classes so much better.

Question

Describe a highlight during your time at Anoka-Ramsey?

Answer

To me the biggest highlight was when I found out that Anoka-Ramsey was offering a bachelor's degree program in Exercise Science through Southwest Minnesota State. I was very excited because that is my next step to reach my education goals, especially since I won't have to go and commute to another university.
Fun Facts
Fast Fact #1

Mikhail wants people to know he is an athletic person with a constant competitive drive within himself, but is a pretty nice guy as well!

Fast Fact #2

Mikhail's dream job is to own a gym and be a successful fitness trainer.
Meet Our Students and Alumni
Student Carousel
Carousel Navigation
Carousel Slides
Meet Tacita Gonzalez

Tacita Gonzalez

MnTC

Generals & Transfer

"An education is one of the best choices a person can make. For me, my education has benefited me financially, academically and socially."

Meet Cody Laberda

Cody Laberda

MnTC

Associate in Arts

"AR was a great place to start for me. They offered great art classes, which was something I was seriously considering after high school. Also, the year I started was the first year they formed a men's collegiate soccer team/program, so I tried out and made the team.

Anoka-Ramsey offers opportunity; opportunity with the best-looking community college and location in the state.

My experience in the Multicultural Club was awesome. There were so many students I met from all over the world. It was amazing. I thoroughly enjoyed the club as well as the many field trips we took including the one at the convention center, Festival of Nations."

Meet Sydney Sand

Sydney Sand

MnTC

Associate in Arts

"Anoka-Ramsey helped me to feel that I was not alone with my educational goals. The advisors ensure that you get an answer to every question. If you need any help, there are many places to find it."
Carousel Pagination