Engineering Department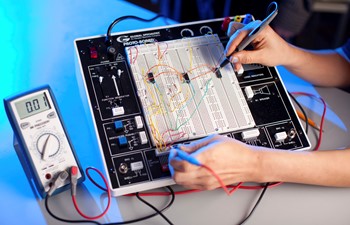 Students interested in an engineering degree gain a valuable head start at Anoka-Ramsey. Small class sizes allow Engineering Department faculty to give each student the individual attention they need to successfully complete the first half of coursework toward a bachelor's degree in engineering. After learning fundamental engineering concepts, students gain hands-on experience in engineering design using advanced engineering software and circuit trainers in our electrical engineering lab. 

Meet Bill Saari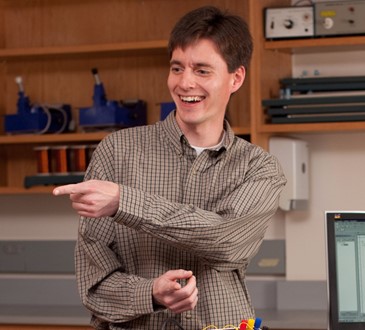 Meet Bill Saari
Instructor of Engineering
Meet Aida Mitiku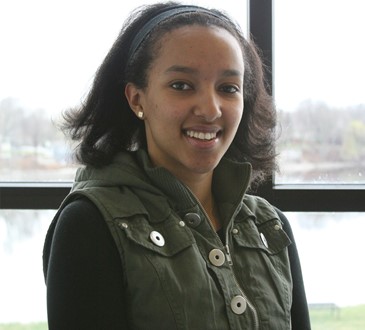 Meet Aida Mitiku
Engineering program
Degrees & Certificates We Offer
Courses offered range from Engineering Graphics to Mechanics of Materials.

The department offers one degree:

The Engineering Department at Anoka-Ramsey is located on the Coon Rapids Campus in the Science Building, which was constructed in 1998.  The building maintains state-of-the-art facilities to promote an ideal learning atmosphere for its students. Classrooms for Engineering courses have full multimedia capability. The Electrical Engineering lab is equipped with digital/analog circuit trainers to provide students with hands-on experience in relating concepts presented in class and their actual application.

Computer facilities at the college utilize software packages such as Microsoft Office, Pro/ENGINEER, Pro/MECHANICA, Mathematica, Matlab, Mulitsim, as well as additional technical software packages.

For transfer information to Minnesota Schools and non-Minnesota, visit the Engineering Faculty page.

For complete transfer information, visit the Anoka-Ramsey Transfer page.
More About The Department
The Engineering Department at Anoka-Ramsey strives to prepare students for a career in the engineering profession.  The curriculum designed for transfer to a four-year university in order to obtain a bachelor's Degree in Engineering. The college is a teaching institution dedicated solely to educating its students. Students can expect to be enrolled in courses with smaller class sizes than what would typically be seen at four-year institutions. This provides for excellent student/instructor interaction, and allows the instructor to accurately assess a student's performance on a regular basis.
Meet Our Students and Alumni
Student Carousel
Carousel Navigation
Carousel Slides
Meet Chantharang Phouapradit

Chantharang Phouapradit

Engineering

Pre-Engineering

"Anoka-Ramsey has great services that helped me be successful in college. The staff and advisors were really helpful in getting me pointed in the right direction."

Meet Aida Mitiku

Aida Mitiku

Engineering

AS Engineering

"Anoka-Ramsey provides its student with the best instructors that are willing to help and guide you through your college life."

Meet Matthew Dion

Matthew Dion

Information Systems

Computer Science & Pre Engineering

"Anoka-Ramsey has so much to offer: cheaper tuition than the University Of Minnesota; computer science and engineering courses; amazing teachers and great clubs such as the Physics and Engineering Club and the Computer Science Club."
Carousel Pagination