Profile - Matthew Dion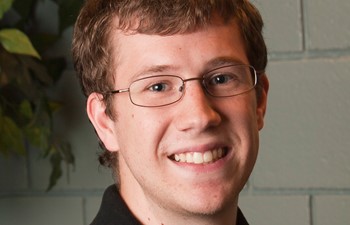 Student Profile
Meet Matthew Dion
Computer Science program
Question and Answer
Question

Why did you decide to attend college?

Answer

If you want to get a good job, your need to be well educated, especially in the engineering and computer science fields.

Question

Why did you choose to attend Anoka-Ramsey Community College?

Answer

Anoka-Ramsey had so much to offer: more affordable tuition than the University of Minnesota, amazing teachers, and great clubs such as the Physics and Engineering Club, and the Computer Science Club.
Fun Facts
Fast Fact # 1

Matthew graduated from Anoka-Ramsey with an associate in science degree in Computer Science.
Meet Our Students and Alumni
Student Carousel
Carousel Navigation
Carousel Slides
Meet Jake Oswell

Jake Oswell

Information Systems

AA Computer Networking

"I enjoyed the relationships formed with teachers and other students at Anoka-Ramsey. Along with the cultural diversity, there was also age diversity. We were all in different places in our lives, and able to bring that experience into the classroom to help each other."

Meet Matthew Dion

Matthew Dion

Information Systems

Computer Science & Pre Engineering

"Anoka-Ramsey has so much to offer: cheaper tuition than the University Of Minnesota; computer science and engineering courses; amazing teachers and great clubs such as the Physics and Engineering Club and the Computer Science Club."

Meet Nathan Morris

Nathan Morris

Information Systems

CNET

"Without a degree from Anoka-Ramsey I would not have had a career. While in school I met individuals in the industry. With hard work in class I was noticed and offered a job in the industry. Since then it has been history. I have moved on from my first job and now run a division. I have a stable income even in this economy."
Carousel Pagination