Profile - Matt Meyer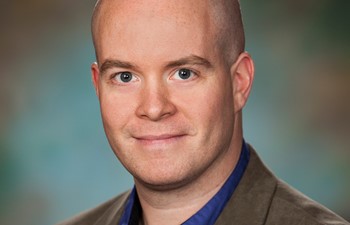 Alumni Profile
Meet Matt Meyer
Computer Science program
Question and Answer
Question

What was your biggest challenge while attending college?

Answer

Finding the capacity to take classes while working full time and having a family.

Question

Anything you want people to know about the Computer Science program at Anoka-Ramsey?

Answer

You won't find a better AS in Computer Science program!

Question

Who were your favorite instructors?

Answer

Tim Wrenn - Tim is a great professor, one who genuinely cared about the students and the quality of their education. He has real-world experience and is committed to making sure we received a solid foundation in computer science and computational thinking.

Dan Heinks - Dan was the best math professor I had. He could explain things 10 different ways and if you still didn't grasp the concepts he'd find an 11th. Great professor who was always willing to help. Dan made calculus a breeze!
Fun Facts
Fast Fact #1

Matt's hobbies include astronomy, photography, 3D printing, board gaming, hiking and playing guitar.

Fast Fact # 2

Matt's current job is IT Manager - Operations & Desktop/Device Support at Zinpro Corporation.
Meet Our Students and Alumni
Student Carousel
Carousel Navigation
Carousel Slides
Meet Jake Oswell

Jake Oswell

Information Systems

AA Computer Networking

"I enjoyed the relationships formed with teachers and other students at Anoka-Ramsey. Along with the cultural diversity, there was also age diversity. We were all in different places in our lives, and able to bring that experience into the classroom to help each other."

Meet Matthew Dion

Matthew Dion

Information Systems

Computer Science & Pre Engineering

"Anoka-Ramsey has so much to offer: cheaper tuition than the University Of Minnesota; computer science and engineering courses; amazing teachers and great clubs such as the Physics and Engineering Club and the Computer Science Club."

Meet Nathan Morris

Nathan Morris

Information Systems

CNET

"Without a degree from Anoka-Ramsey I would not have had a career. While in school I met individuals in the industry. With hard work in class I was noticed and offered a job in the industry. Since then it has been history. I have moved on from my first job and now run a division. I have a stable income even in this economy."
Carousel Pagination