Profile - Nancy Hagen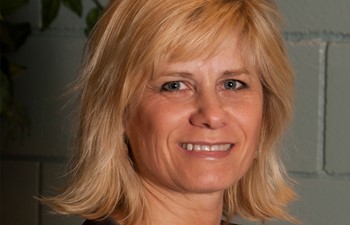 Student Profile
Meet Nancy Hagen
Biomedical Technology program
Question and Answer
Question

Why did you decide to attend college?

Answer

I wanted to be a better person and live a fuller life as an educated person. Knowledge via is good education makes a person better able to understand and care for others. 

Question

Why did you choose Anoka-Ramsey?

Answer

Anoka-Ramsey offered a great education at a very good value.
Fun Facts
Fast Fact #1

Nancy earned a Biomedical Technician certificate at Anoka-Ramsey.
Meet Our Students and Alumni
Student Carousel
Carousel Navigation
Carousel Slides
Meet Joy Benson

Joy Benson

Biomedical

Clinical Research Professional

"I enjoyed all of the classes and the instructors, but the Introduction class really piqued my interest about the biomedical industry. The instructors go above and beyond to make the material interesting and practical, and use field trips to medical device companies to provide a first-hand view of the environment that medical device professionals work in."

Meet Frances Beech

Frances Beech

Biomedical

Clinical Research Professional

"If you already have a four-year degree in Nursing, or any of the sciences, and are interested in clinical research, Anoka-Ramsey is an affordable option for opening new career options. Because of the strong biomedical focus at the college, you will gain a lot more than just clinical knowledge."

Meet Phill Goldman

Phill Goldman

Biomedical

Device Manufacturing

"Applying to Anoka-Ramsey's program added credibility to my applications to medical device companies; the skills learned in the BMED program helped to contribute to my new employer almost immediately. I don't think I would have enjoyed that success without the program."
Carousel Pagination