Profile - Marty Marchio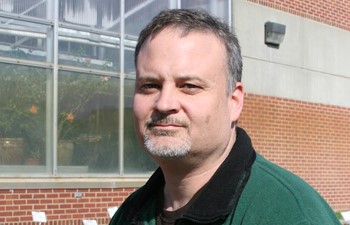 Student Profile
Meet Marty Marchio
Environmental Science program
Question and Answer
Question

What made you decide to attend college at this point in your life?

Answer

After I lost my job I wanted to take my life in a different direction.

Question

Why did you choose Anoka-Ramsey?

Answer

It was the only college in the area to offer Environmental Science degree.

Question

What would you say to a person considering attending Anoka-Ramsey?

Answer

Anoka-Ramsey is a hidden gem. The faculty are great and the education is top notch. Originally I had my mind made up to attend a different college. Logistics made Anoka-Ramsey more feasible, and I am so happy it worked out so I attended Anoka-Ramsey.
Fun Facts
Fast Fact #1

Marty's dream job is to be a fellow in a Washington, DC think tank.

Fast Fact #2

Marty's wildest dream is, "nothing too big", just to be U.S. Secretary of the Interior.
Meet Our Students and Alumni
Student Carousel
Carousel Navigation
Carousel Slides
Meet Anna Pescola

Anna Pescola

Natural Sciences

Environmental Science

"The approachable faculty is the main contributor to my success as a student. I took mostly STEM core classes where the classes were small, but the content could get pretty heavy. Every professor I had made me feel comfortable visiting their office to get help."

Meet Dillon Danforth

Dillon Danforth

MnTC

AA & Undergraduate Research

"The best aspects of Anoka-Ramsey were the small class sizes and the ability to connect with my instructors. This was a perk I did not fully realize until I attended the University of Minnesota. The highlight of my time at Anoka-Ramsey was working with my environmental sciences instructor and the undergraduate research project. As the result of that research, I traveled to Mesa, Arizona to attend a conference and share our research with students and faculty from various community colleges around the country."

Meet Jeanne Wigant

Jeanne Wigant

Natural Sciences

AS Biology

"The value of education received at Anoka-Ramsey is incomparable. As an adult learner with a family and financial obligations, I absolutely would not have been able to accomplish my ultimate goal of becoming a physician had it not been for my experience at Anoka-Ramsey."
Carousel Pagination