Admissions
You are unique, and so your steps to become a student are customized to make the process as easy as possible.
Important Admissions Dates
Information Night Coon Rapids

Information Night Coon Rapids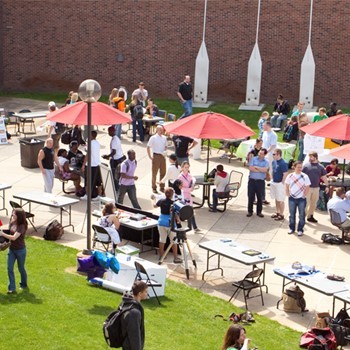 Visit the College!
Visiting Anoka-Ramsey is a great way to tour the campus, meet faculty members and advisors and be sure it is a good fit for your education needs.
Post Secondary Enrollment Option (PSEO)
Want to graduate from high school and your first two years of college at the same time? PSEO is the right choice for you!
Fast Fact Carousel
Fast Fact Carousel Navigation
Fast Fact Carousel Slides
Lowest

tuition in Minnesota

Nearly 3,000

PSEO students attend annually

75%

of our students receive financial aid

60+

programs/degrees to choose from

12,000+

students enroll each year

28

students in an average class
Fast Fact Carousel Pagination
Meet Our Students and Alumni
Student Carousel
Carousel Navigation
Carousel Slides
Meet Aida Mitiku

Aida Mitiku

Engineering

AS/Engineering

"Anoka-Ramsey provides its student with the best instructors that are willing to help and guide you through your college life."

Meet Cassandra Bauer

Cassandra Bauer

MnTC

AA & Business

"Anyone of any age wanting to go to college to pursue a degree or general education can come to Anoka-Ramsey and expect a great education and a great time.

When you apply for a scholarship, you will likely get one. I received two scholarships my freshman year: The Otto Bremer Scholarship for $1,500 and the Presidential Scholarship for $3,000."

Meet Javier Abrica

Javier Abrica

MnTC

Associate in Arts

"When I walked through the doors here, I knew this was the place to get started. I've enjoyed it here ever since. Being Hispanic I appreciate the diversity at Anoka-Ramsey. I have met people from all over the world. It's fun to have them share their cultures with me, and to see they have the same interests as I do."
Carousel Pagination