Admissions
You are unique, and so your steps to become a student are customized to make the process as easy as possible.
Important Admissions Dates
Tuition Due for Spring Semester

Information Night Coon Rapids

Information Night in Spanish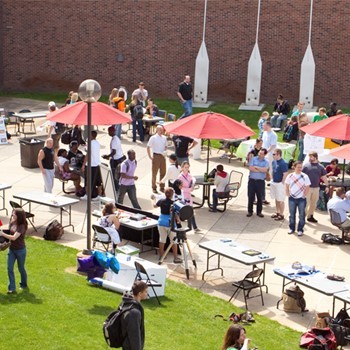 Visit the College!
Visiting Anoka-Ramsey is a great way to tour the campus, meet faculty members and advisors and be sure it is a good fit for your education needs.
Post Secondary Enrollment Option (PSEO)
Want to graduate from high school and your first two years of college at the same time? PSEO is the right choice for you!
Fast Fact Carousel
Fast Fact Carousel Navigation
Fast Fact Carousel Slides
Lowest

tuition in Minnesota

Nearly 3,000

PSEO students attend annually

75%

of our students receive financial aid

60+

programs/degrees to choose from

12,000+

students enroll each year

28

students in an average class
Fast Fact Carousel Pagination
Meet Our Students and Alumni
Student Carousel
Carousel Navigation
Carousel Slides
Meet Courtney VonVett

Courtney VonVett

Arts & Communication

AFA in Theatre

"The sense of community among the students and faculty. If one of my instructors is having a rough day or has to cancel a class due to an emergency, I know there are a number of students who will go out of their way to email that teacher and make sure things are okay. The instructors will do the exact same thing for the students."

Meet Thanh Ngo

Thanh Ngo

MnTC

Associate in Arts

"My education will allow me to live a better life, and to set an example for my children."

Meet Pablo Samaniego

Pablo Samaniego

MnTC

Associate in Arts

"I chose Anoka-Ramsey for three reasons: Affordability, transferability and location. It is the most affordable tuition in the state, and one of the lowest in the country. I want to transfer to the University of Minnesota's Bio-chemical program, and my courses will transfer. And it is located on the Mississippi.

The best things about Anoka-Ramsey, though, are the great resources-the Academic Support Center, the Advising Center, the Counseling Center have nice staff committed to your success."
Carousel Pagination