College English Instructor is named one of 12 Loft Mentor Series fellows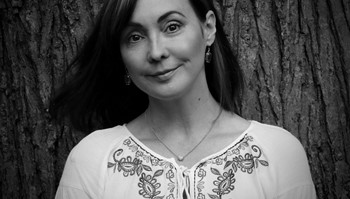 August 23, 2017
Jasmin Ziegler, an English Instructor at Anoka-Ramsey Community College, has been awarded the opportunity to participate in the 2017-2018 Loft Mentor Series fellowship.
Out of the 236 entries, 12 emerging Minnesota writers were selected to work throughout the year with six mentors on perfecting their craft. Entries from the nonfiction, poetry and fiction genres were considered in the selection process.
Ziegler was selected in the poetry genre based on her 18-page portfolio of poetry and 2 short essays.
She believes this opportunity will further develop the passion and enthusiasm she brings to her classroom.
"It opens up my eyes to new approaches and insights," said Ziegler. Becoming a great writer, like any art takes practice, she said. "If you want to be a writer, read as much as you can and make writing a part of your daily rituals; most importantly know that your story is important."
For more information about the English department, visit AnokaRamsey.edu.
For more information about the Loft Literary Center, visit Loft.org.
Supplementary Information
Recent News

Anoka-Ramsey In The News

Contact Us

Marketing & Public Relations

Media Relations Contacts: Mary Jacobson & Fia Prpic