Secondary Navigation
B.S. in Nursing - Metropolitan State University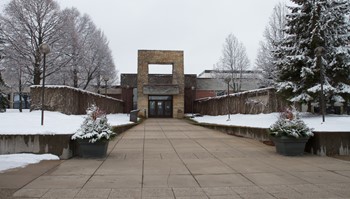 Program Information
Granted by Metropolitan State University, the registered nurse to Bachelor of Science in Nursing degree program at the Anoka-Ramsey Community College Coon Rapids Campus.  
Metropolitan State University has offered the RN-BSN program for over 30 years and has a reputation of offering high quality, affordable, flexible education for working adults. While building on your associate degree in nursing you will learn to be a leader in health care delivery. The RN-BSN program incorporates holistic integrative care to improve the quality of life for individuals, families and communities.
The BSN enhances your career by preparing you for:
A competitive work environment;
Career opportunities in public health nursing, school nursing, leadership, administration, and teaching;
Continuing education that is necessary for careers in advanced nursing roles such as nurse anesthetist, nurse midwife and nurse practitioner.
Faculty and advisors have expertise in working with adult learners and the program is designed to meet the needs of the working nurse:

Nursing courses follow a set part-time progression of five semesters, including summers (32 credits);
Students request placement in a cohort where they progress with the same group from the beginning to the end of the program.  Once accepted into a cohort, students are guaranteed seats in every class for all five semesters;
To assist with planning busy schedules, classes are generally scheduled on Mondays (during day time hours) on the Coon Rapids campus with a few exceptions:

The 3rd-semester health assessment course meets on Mondays on the Metropolitan State St. Paul campus. Students do not need to repeat this course if they have taken an equivalent course;
The 4th-semester community health clinical meets on various days of the week and is not limited to day time hours. Clinical sites are in a variety of St Paul locations and are designed to carry out the university mission of community service.
Some courses meet every other week or are primarily or totally online;

Curriculum is based solidly on holistic principles and theory.

For more information including admission criteria, please visit the Metropolitan State University RN-BSN website.

Public Health Nursing
School Nursing
Leadership Nursing
Nursing Administration
Teaching Nursing 
Supplementary Information