Anoka-Ramsey Community College hosts spring Open Houses April 3 and 5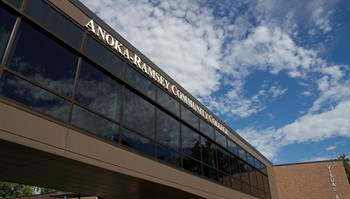 February 21, 2018
Prospective students, parents, returning students, parents and the community are invited to learn why Anoka-Ramsey Community College is a great place to begin or complete a college career.
Open Houses
Coon Rapids Campus
Tuesday, April 3
5 to 7 pm

Cambridge Campus
Thursday, April 5
5 to 7 pm

At either open house, future students can explore everything that Anoka-Ramsey has to offer, such as affordable tuition, flexible options and nearly 100 programs that transfer to colleges and universities. This includes the Minnesota Transfer Curriculum (MnTC) that transfers seamlessly into many four-year institutions.
Attendees can also tour the campus, meet with admissions and financial aid representatives, preview the degree and program options with faculty members and visit with different student and campus activity groups.
Anoka-Ramsey Community College has 25 departments and offers a wide selection of programs such as: Accounting, Administrative Specialist, Art, Athletic Coaching, Biology, Biomedical Technology, Business, Communication Studies, Computer and Information Sciences, Creative Writing, Economics, Education, Engineering, English, Exercise Science, Geography, Human Resources, Integrative Health and Healing, Music, Natural Science, Pharmacy Technician, Physical Therapist Assistant, Political Science, Psychology, Registered Nursing, Theatre and Wellness as well as several world languages.
Everyone is welcome to attend this free event, no prior reservations are required.
Supplementary Information
Recent News

Anoka-Ramsey In The News

Contact Us

Marketing & Public Relations

Media Relations Contacts: Mary Jacobson & Fia Prpic