Secondary Navigation
B.S. Elementary Education (DLiTE) K-6 Teaching License – Bemidji State University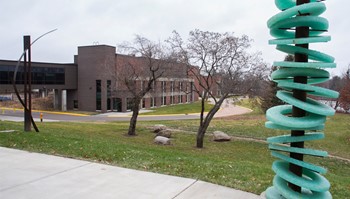 Program Information
Change the world, become a teacher
Earn your Bachelor of Science in Elementary Education, and your K-6 licensure to teach in Minnesota. This is a three-year (six semester) part-time program that allows students to work and live while they complete the coursework in a mostly-online format, and spend time in a classroom right away. There are just three face-to-face meetings each academic year at the beautiful ARCC Coon Rapids campus. Students have the option of adding a middle-level endorsement in several areas to extend the license to grades 7 and 8.
Eligible students will have completed (or be near completion of) their Minnesota Transfer Curriculum (MnTC), or Associate of Arts or higher degree, with a cumulative transfer GPA of 2.5 or higher. GPA is only one of the admissions factors.
Students must have completed the minimum of a Minnesota Transfer Curriculum (MnTC) or Associate of Arts Degree (AA) before applying to the program.  Students apply to Bemidji State University online. There are regularly scheduled online information sessions. You can find details of these on the website linked below.

Please visit www.bemidjistate.edu/academics/dlite for admissions steps and procedures. For questions about the DLiTE Program, please send inquiries to dlite@bemidjistate.edu, or make an appointment to visit with Mirlande Erickson in the Coon Rapids Advising Center. 

Simply stated, a completed MnTC or AA Liberal Arts degree with a 2.5 GPA are the minimum criteria for admission. To be fully prepared to transfer to this Bemidji State degree program, you may take ARCC courses as part of your associate's degree program, such as:



MATH 1120 Math for Elementary Teachers
HPER 1102 Drugs, Alcohol and Tobacco

If you are planning a middle-level license endorsement in Social Studies, also consider taking the following ARCC courses as part of your associate's degree program:

ECON 2206 Principles of Economics II
GEOG 1103 Physical Geography
HIST 1101 Minnesota History 
HIST 2221 US History I
POLS 1111 American Politics & Government

We encourage you to check Transferology to verify the transfer of any course you believe will be equivalent to a subject-matter course in an endorsement area.

Completing this Bachelor of Science degree results in your eligibility for grades K-6 (or K-8 with endorsement) teacher licensure in the state of Minnesota. While most graduates go directly into teaching, as a BS-degree holder, your career options are much broader than those without the degree.

Current ARCC students, and those in the Twin Cities area are strongly encouraged to contact Mirlande Erickson, the DLiTE Program Manager at dlite@bemidjistate.edu, 1-800-723-3567, or in her office at the Coon Rapids Advising Center.

All information regarding the program and admissions requirements are clearly posted on the BSU DLiTE web site. 
Supplementary Information
Ask Anoka-Ramsey

Contacts

Mirlande Erickson
Coon Rapids Advising Center
1-800-723-3567